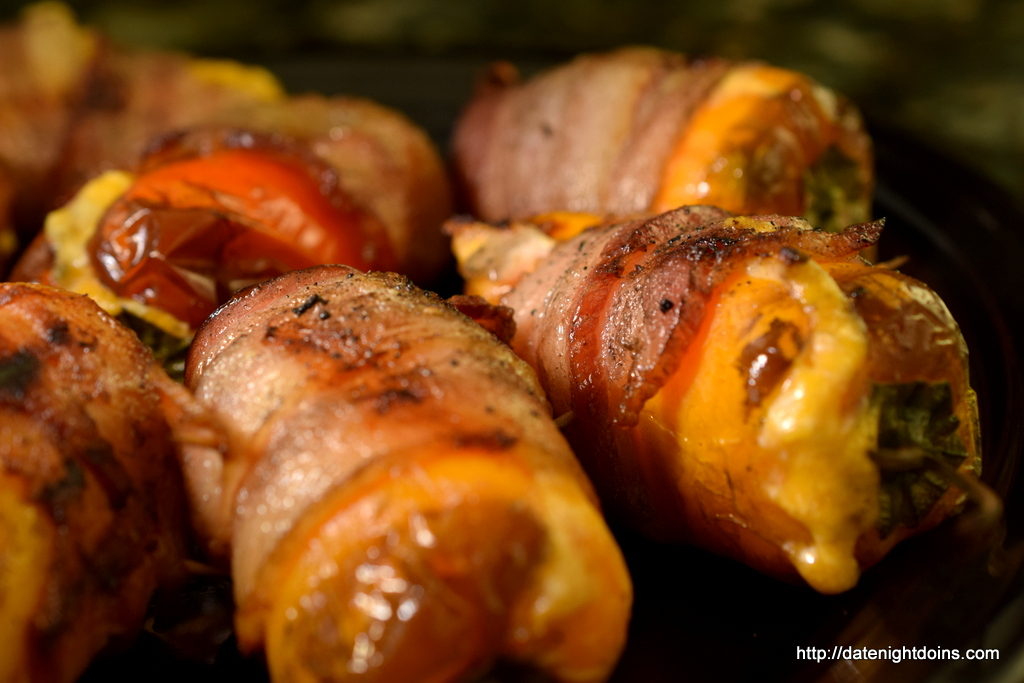 Krabby Poppers
Krabby Poppers, friends wanted a recipe for appetizers that were fancy and cheap, too. Everyone loves our different kinds of poppers. We've stuffed both sweet and jalapeno peppers with all kinds of fillings. Of course, they're always wrapped with bacon. This time Patti stuffed pretty, sweet peppers with fake crab (aka Surimi, but you can use real crabmeat, too) mixed with sharp cheddar, flavored whipped cream cheese and seasoned with Swimmin' in Smoke Fish Bait. These were like Crab candy, the sweet from the pepper and the Crab, the savory from the cheese with the smoky of the bacon….  So GOOD…
Krabby Poppers
A Wood Pellet Recipe
Prep Time: 15 minutes
Cook Time: 20 minutes at 350 degrees (177c)
Grill: Sawtooth Wood Pellet Grill/Smoker
Pellets: Pacific Pellet Gourmet BBQ Pellets Championship Blend
Ingredients: Krabby Poppers
12 long sweet peppers

1 cup crabmeat, real or fake

1 cup sharp cheddar cheese, shredded

2 Tablespoons soft, flavored cream cheese (Ken likes the jalapeno, Patti likes the pineapple)

1 teaspoon Swimmin' in Smoke Seasoning: Fish Bait

1 Tablespoon sour cream

12 slices of bacon
Krabby Poppers
A Wood Pellet Recipe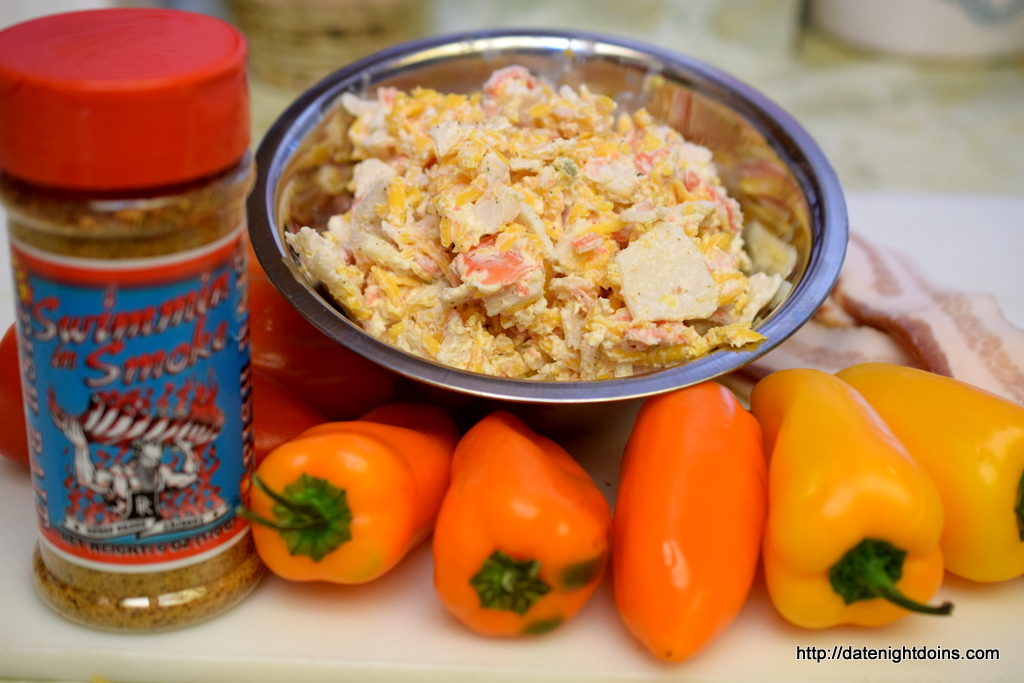 Patti's Ingredients
Cooking Directions: Krabby Poppers
Slice peppers lengthwise being careful not to slice all the way through. Remove seeds, Patti uses a melon baller. In a small bowl mix well remaining ingredients, except the bacon.  Use a small spoon to stuff peppers with crab mixture. Wrap with a slice of bacon and secure with a toothpick. Preheat your grill grates to 350 degrees (177c) and place your peppers directly on them. Roll them in about 10 minutes. They will be done when the bacon is cooked to your taste. I use a Maverick ProTemp Instant Read Thermometer for checking meat temps.
Note: I get a lot of questions about the kind of pellets you can use with a recipe. Keep in mind that a recipe is just an outline. Some you need to follow closely like when you are making bread, but most you can do anything you can dream, our favorite way to cook. Feel free to mix and match the pellets until you find a combination you really like. Also you are only smoking at temps less than 250 degrees (122c), anything higher is cooking and there will not be much if any smoke so it does not matter what kind of pellet you are using.
Did I say these were CRAZY GOOD?
Krabby Poppers
A Wood Pellet Recipe
Stuff Your Peppers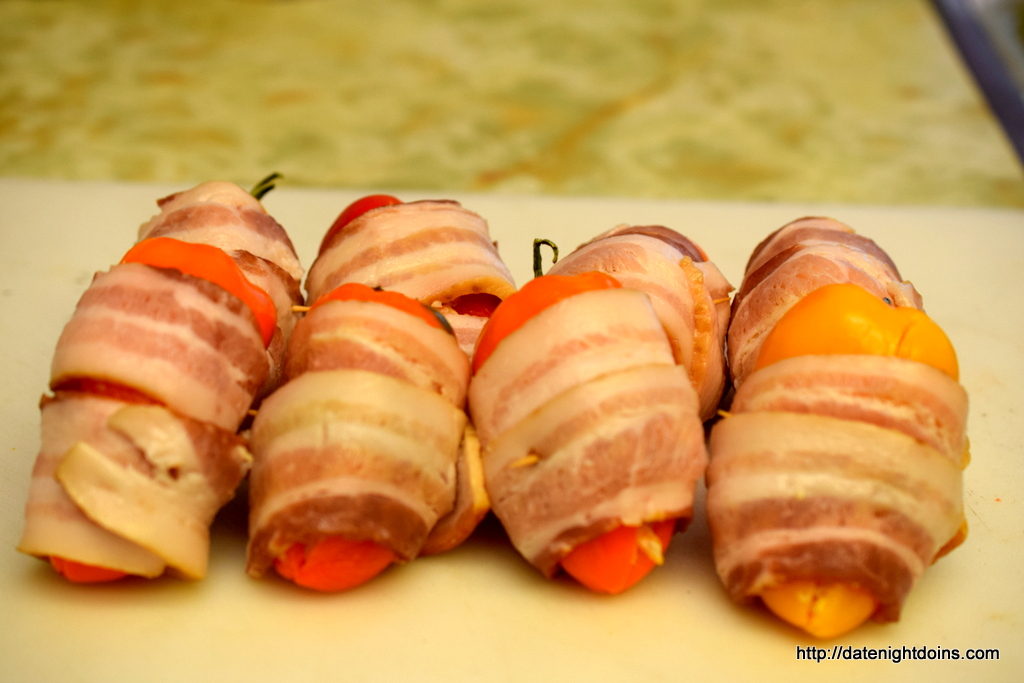 Wrap With Bacon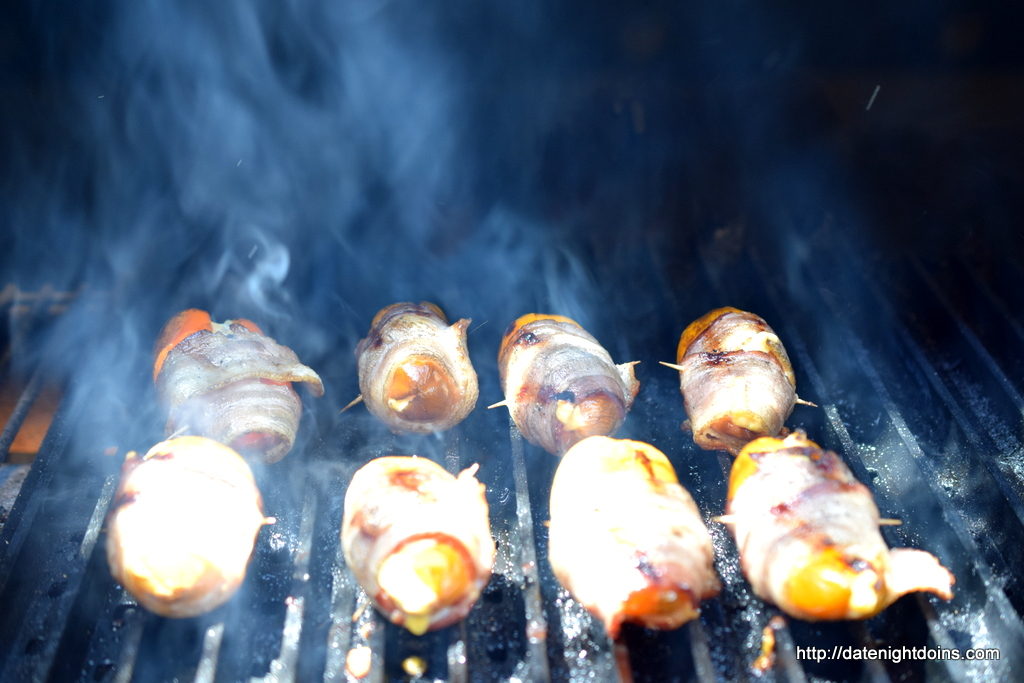 Krabby Poppers
A Wood Pellet Recipe
If you liked this recipe you may like these Popper Recipes;
Smoked Jalapeno Poppers
http://j4g.5f3.myftpupload.com/smoked-jalapeno-poppers/
Video; http://datenightdoins.com/smoked-jalapeno-poppers-viedo/
Rattlesnake Eggs
http://datenightdoins.com/rattlesnake-eggs/
NUTAPENOS
http://datenightdoins.com/nutapenos/
Video; http://datenightdoins.com/nutapenos-the-video-recipe/
Irish Poppers
http://datenightdoins.com/irish-poppers5326-2/
Springtime Shrimp Poppers
http://datenightdoins.com/springtime-shrimp-poppers/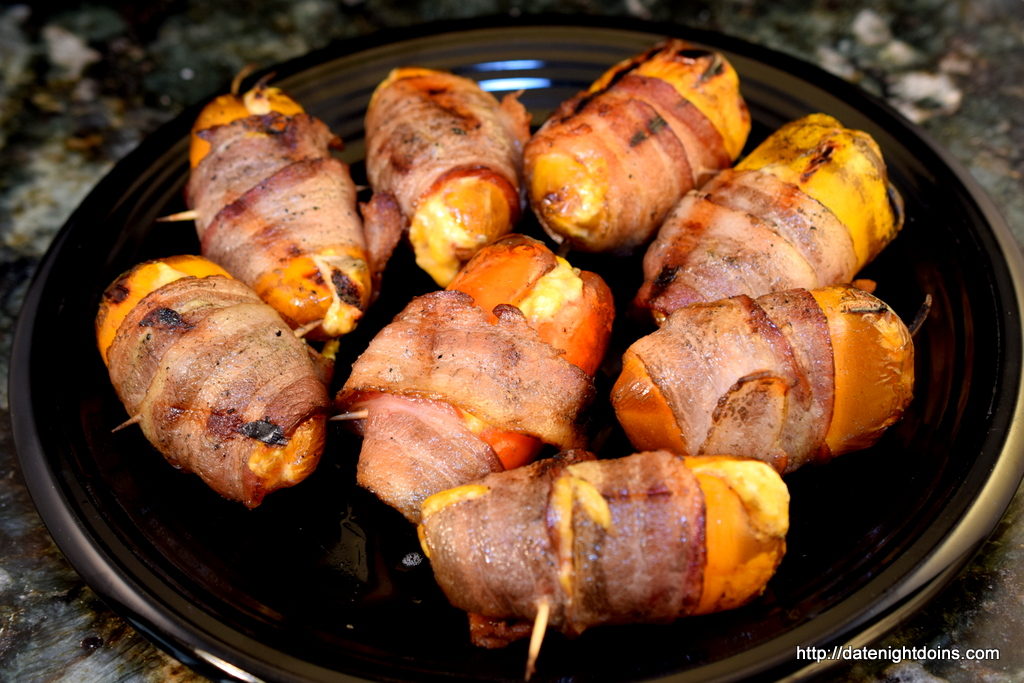 Lookin' Good
Krabby Poppers
A Wood Pellet Recipe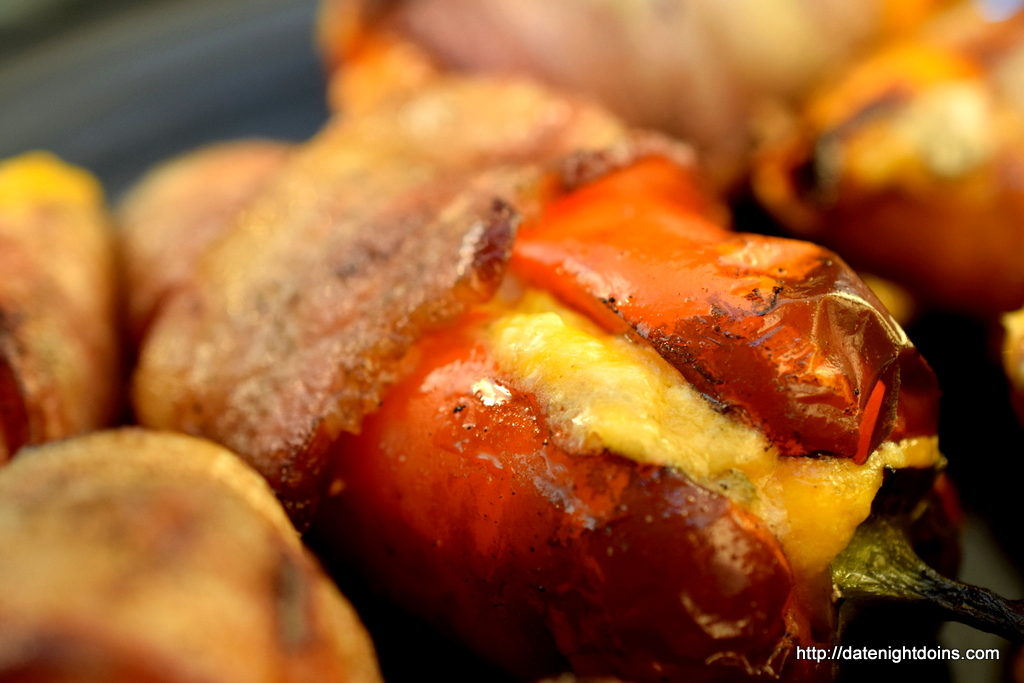 Let's Eat!!!
About our Recipes
We do our recipes on our patio where we have a lineup of grills, including Green Mountain, Sawtooth, Louisiana, Memphis, Royall, Traeger pellet grills, Char-Griller, Saber, Charmglow, Char-Broil, The Big Easy, Pacific Living Pizza Oven, Lodge Sportsman's, Brinkman and Weber. I call it our "Wall of Grill". Our grilling styles are healthy and low fat and will fit pelletheads, gas, natural wood and even charcoal purists. Almost any of our recipes can be done on any kind of good BBQ.
The important thing to keep in mind is TIME & TEMPERATURE. You can even do some of them in the oven or crock pot, but, then you lose all the flavors you get from cooking outdoors. But sometimes it does rain.
Remember that a recipe is simply an outline; it is not written in stone. Don't be afraid to make changes to suit your taste. Take it and run with it….
Live your Passion and Do What You Love
Ken & Patti
If you enjoy our recipes you can help support us by Subscribing to us on YouTube.
Our Thanks To:

Save
Save
Save
Save
Save