Guest CHEF G's PULLMAN LOAF BREAD 
A Guest Chef Recipe


PULLMAN LOAF BREAD 
(Adapted from Chicago Tribune, February 27, 2015).
A Pullman loaf is a type of bread primarily baked in a pan which gives it a completely square appearance and a flat top. The bread's name comes from its presence in the U.S. Pullman railway cars of the 1800s. Although its official name has historical roots, in modern times the bread is more commonly called sandwich bread or a sandwich loaf.
According to the late food historian Elizabeth David, by the early 18th century European bakers were baking bread in a special square pan with a sliding metal cover that was closed during baking to create loaves with minimal crust. Since the dough was contained in the square-shaped pan, it could not expand to form beveled sides and a rounded top. Called "pain de mie" (mie meaning crumb, because the crumb or inside was more important than the crust), it was the bread of choice for croutons, white breadcrumbs, canapes, sandwiches and toast served with tea.
These were the pans Pullman selected, according to railway history devotee and author James D. Porterfield, in "Dining by Rail: The History and the Recipes of America's Golden Age of Railroad Cuisine." A baked loaf that came out with straight edges and precise corners was more convenient to stack in the tight space of a dining car kitchen. Three loaves fit in a space that otherwise would have stored two loaves that crowned to a rounded height.
Yeast and white flour typically form the base of the dough for a Pullman loaf of bread. Other ingredients that are often used in recipes for Pullman loaves include melted butter, sugar, or salt. The ratios of these additional flavoring ingredients usually depend on the level of sweet or savory taste that is preferred for the finished product, but generally only small amounts of the ingredients are used in order to keep the bread's signature mild flavor and make it versatile for a variety of dishes.
Recipe below…BON APPÉTIT!  ~Chef G
A Guest Chef Recipe
PULLMAN LOAF BREAD


A Guest Chef Recipe




PULLMAN LOAF BREAD 
PULLMAN LOAF RECIPE
Prep: 25 minutes
Rise: 1 hour, 30 minutes
Bake: 40 minutes
Makes: 1 loaf, about 20 slices depending on how thinly you are able to cut them
When baked in a Pullman pan, this recipe makes a loaf with a large, square slice. The recipe originally appeared in "Baker's Bread" by Paul Richards (The Baker's Helper Co., Chicago, 1906) and was adapted by PJ Hamel, baker/blogger and Web producer at King Arthur Flour. You will need a Pullman loaf pan with a sliding cover. Two sizes are available. This recipe is for a small pan, 9 inches long by 4 inches wide and 4 inches high.
INGREDIENTS: PULLMAN LOAF RECIPE

1 3/4 teaspoons (5.5 grams) yeast

1 1/2 cups (362 grams) warm water

2 tablespoons (25 grams) sugar

4 cups (548 grams) bread flour

2 1/2 tablespoons (33 grams) lard

1 to 1 1/4 teaspoons salt
PREPARATION: PULLMAN LOAF RECIPE
1. Sprinkle the yeast in a medium bowl; pour 1/4 cup warm water over the yeast. Add 1 tablespoon sugar. Allow the yeast to bloom in the water until the water begins to foam, 5-7 minutes.
2. Place the flour, remaining 1 tablespoon sugar, remaining 1 1/4 cups water, lard and salt in the bowl of a stand mixer equipped with a dough hook. Add the yeast mixture. Mix on low until a dough forms. Turn speed to medium; mix, 8-10 minutes.
4. Place the kneaded dough in a lightly greased bowl; cover with plastic wrap and let rise in a warm, draft-free place until doubled in bulk, 1 to 1 1/2 hours.
5. Heat the oven to 350 degrees. Punch down the dough; knead on a lightly floured work surface, 30 seconds. Shape the dough into a log. Place dough in a lightly greased Pullman loaf pan; cover with plastic wrap and allow to rise until the dough has almost reached the top edge of the pan, about 30 minutes. (Watch closely so that the dough does not overproof.) Carefully remove the plastic; slide the metal cover closed.
6. Bake, about 40 minutes. Remove the lid in the last 5 minutes of baking. The bread is done when an instant-read thermometer inserted into the center registers 190 degrees. Turn the loaf out onto a rack to cool completely before slicing.
===========================
Nutrition information per slice: 118 calories, 2 g fat, 1 g saturated fat, 1 mg cholesterol, 21 g carbohydrates, 3 g protein, 117 mg sodium, 2 g fiber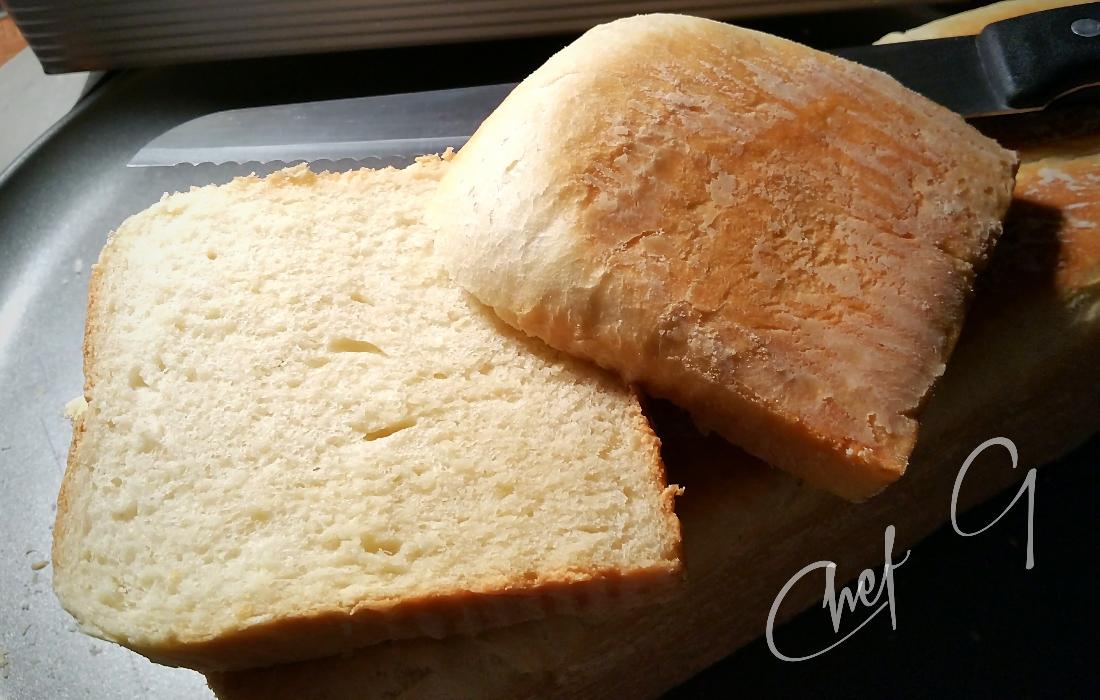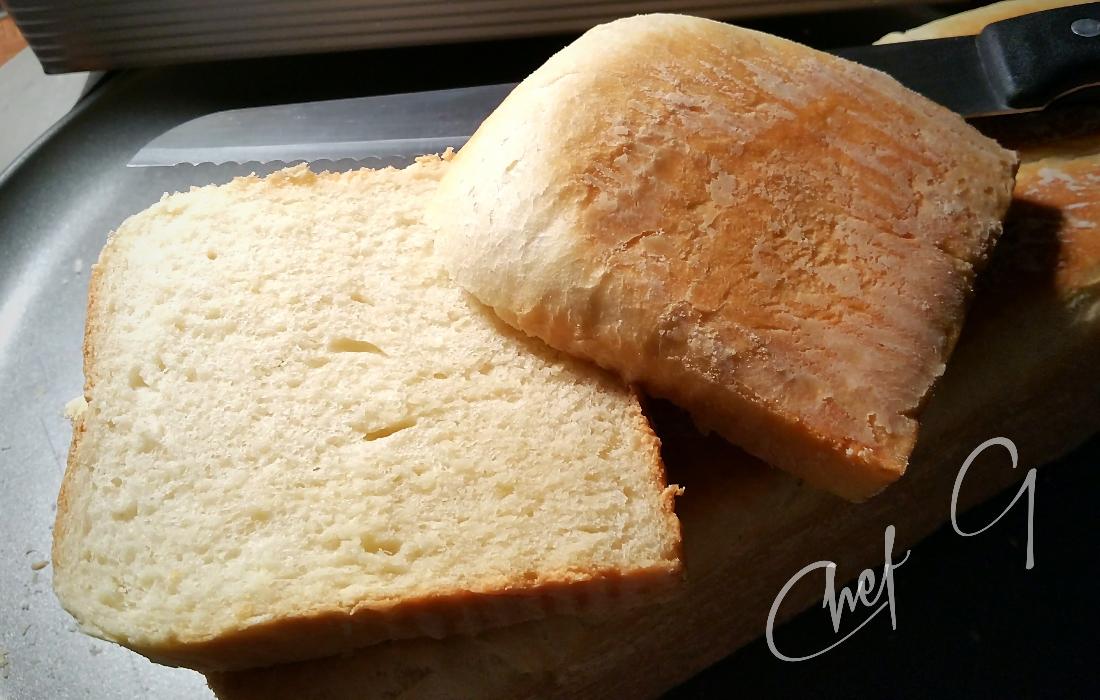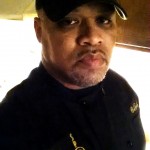 Chef Derrill Guidry (Chef G), a recent transplant in Cincinnati, is a self-taught chef and native of SW Louisiana, where cooking and eating is a way of life. He began experimenting in the kitchen at about the age of 6…and has been doing so ever since. In his early teens Chef G began traveling abroad, experiencing the culinary cultures of many countries. He also traveled extensively while serving as a commissioned officer in the US Army, retiring in 2011 after 21 years of service. From 5-star restaurants in Hong Kong, to street vendors in Saudi Arabia, and even in bedouin tents in the desert surrounding the Pyramids at Giza in Egypt, Chef G has experienced many very unique foods and spices that helped him to develop a style of cooking that is sophisticated and refined, appetizing and appealing, yet not intimidating to even the choosiest eaters. He creates what can only be described as simple goodness.
______________________________________
Chef G is currently working exclusively on developing and publishing his first cookbook, while exploring Cincy's culinary scene.
CONTACT: thegspotculinary@gmail.com
BLOG: http://thegspotculinary.com
PINTEREST: http://www.pinterest.com/spook06/my-foods-the-g-spot/
FB: https://m.facebook.com/profile.php?id=259194292533&ref=bookmark