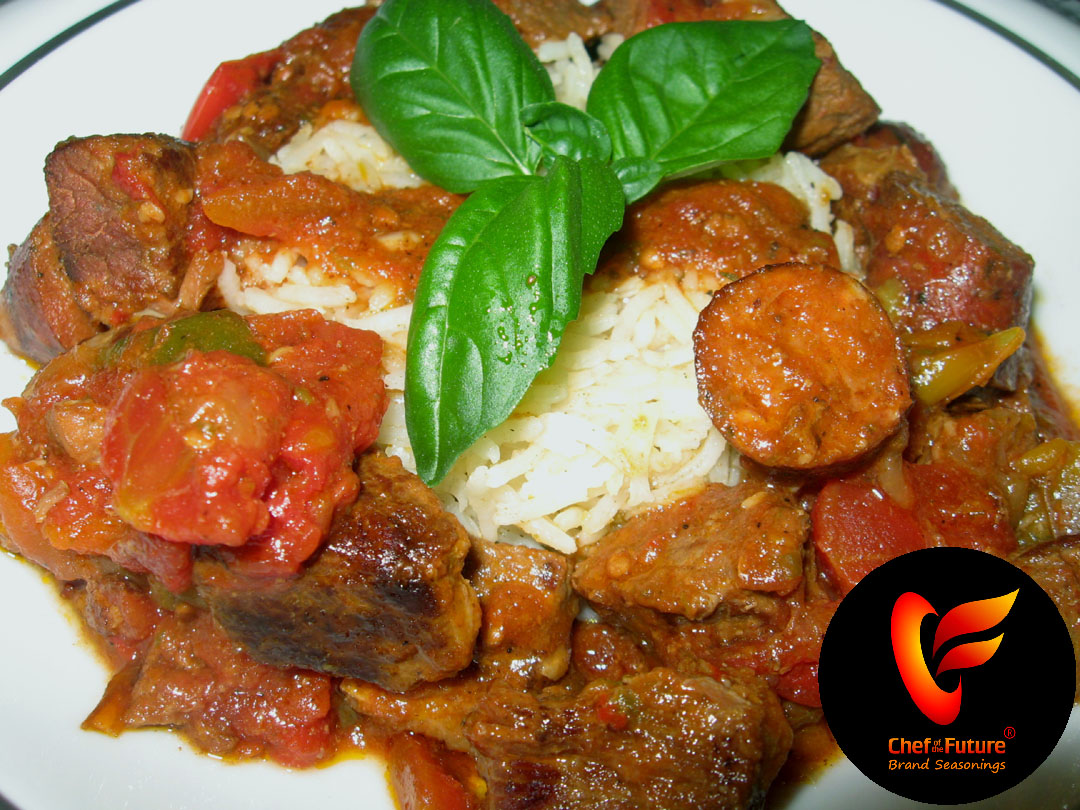 Guest Chef Robert

Blackout Stew
It was October 29th, 2011 we had a very unusual and extremely rare ice storm in New Jersey .  Leaves were still on the trees and from the weight of the ice, tree limbs and whole trees were coming down knocking out power lines and left us and tens of thousands of others without power for 5 days.

Coincidentally, on the same day the following year, Hurricane Sandy struck leaving us without power for a solid week. I did make this stew for Sandy (that Biatch) as well.  I guess it's become a tradition.
It was the first storm that I made a decision to make some comfort food and came up with the recipe for….
Ingredients Blackout Stew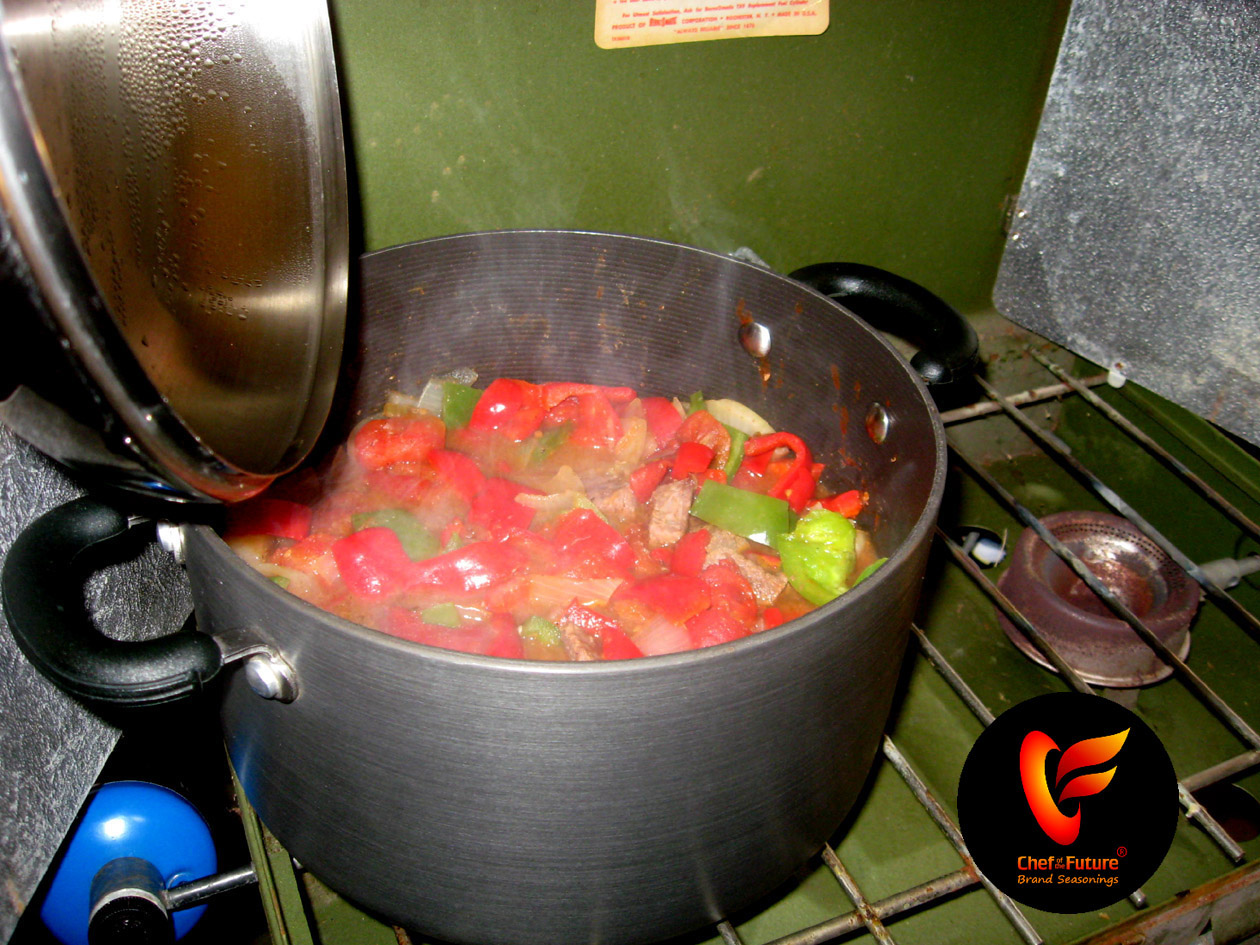 This is first batch, from October 2011, cooking it on a two burner camping stove. 
Procedure
I started with 2 lbs. of stew beef, cut into 1″-1.5 " cubes. Sear the beef in 3-4 Tbs of good quality Olive Oil and 5-6 cloves of minced garlic in a large fry pan.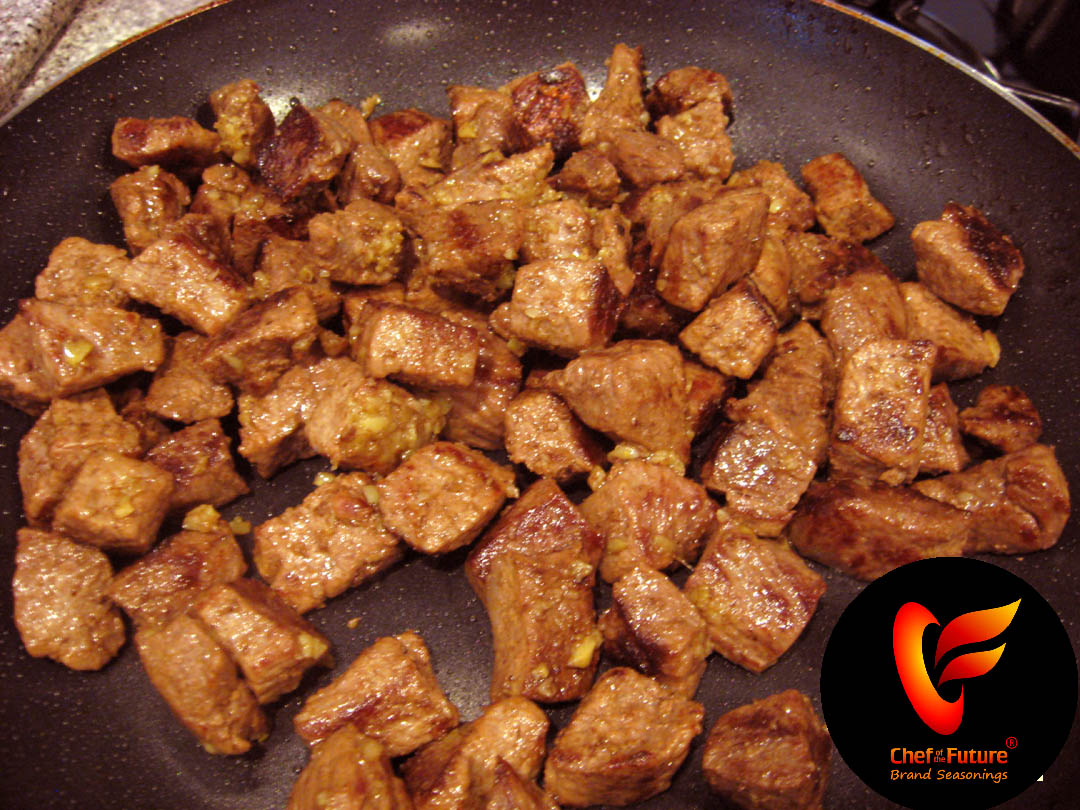 When the beef is browned, remove it from the heat and place aside in a large bowl.
Prep 1 Whole green pepper and 1/2 each of Yellow, Red, Orange Peppers, cut into 1″ – 1.5″ pieces and one Large Yellow Onion also cut to the same size.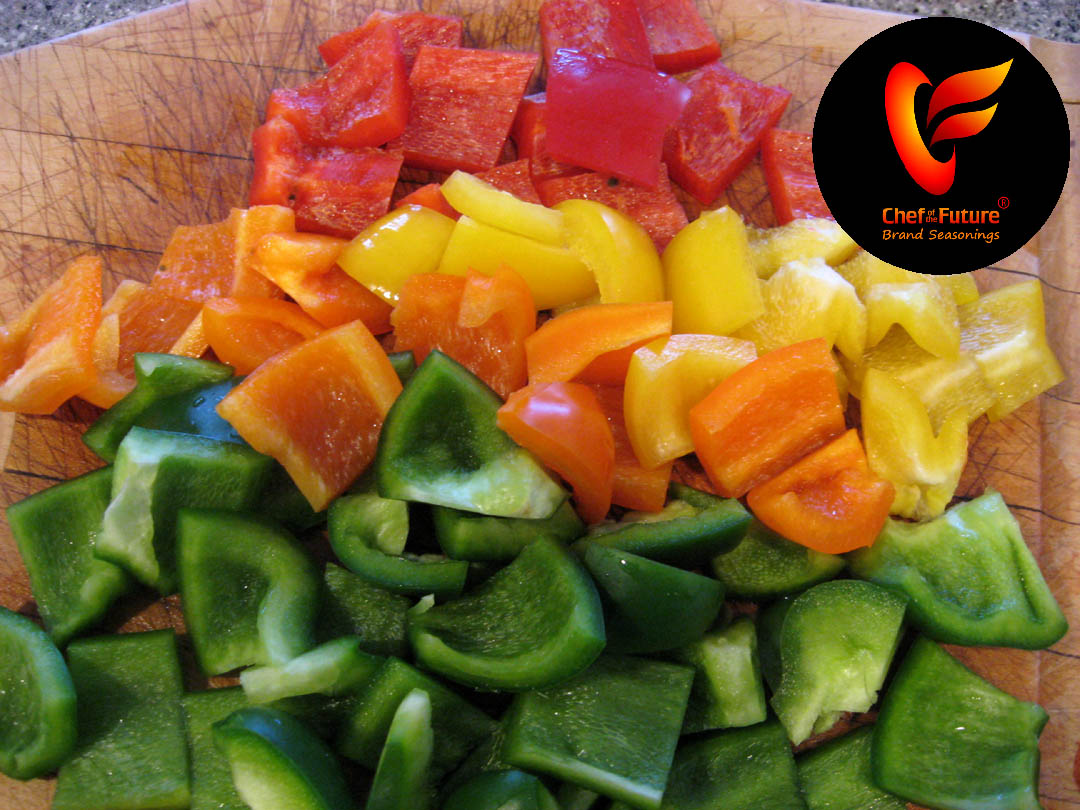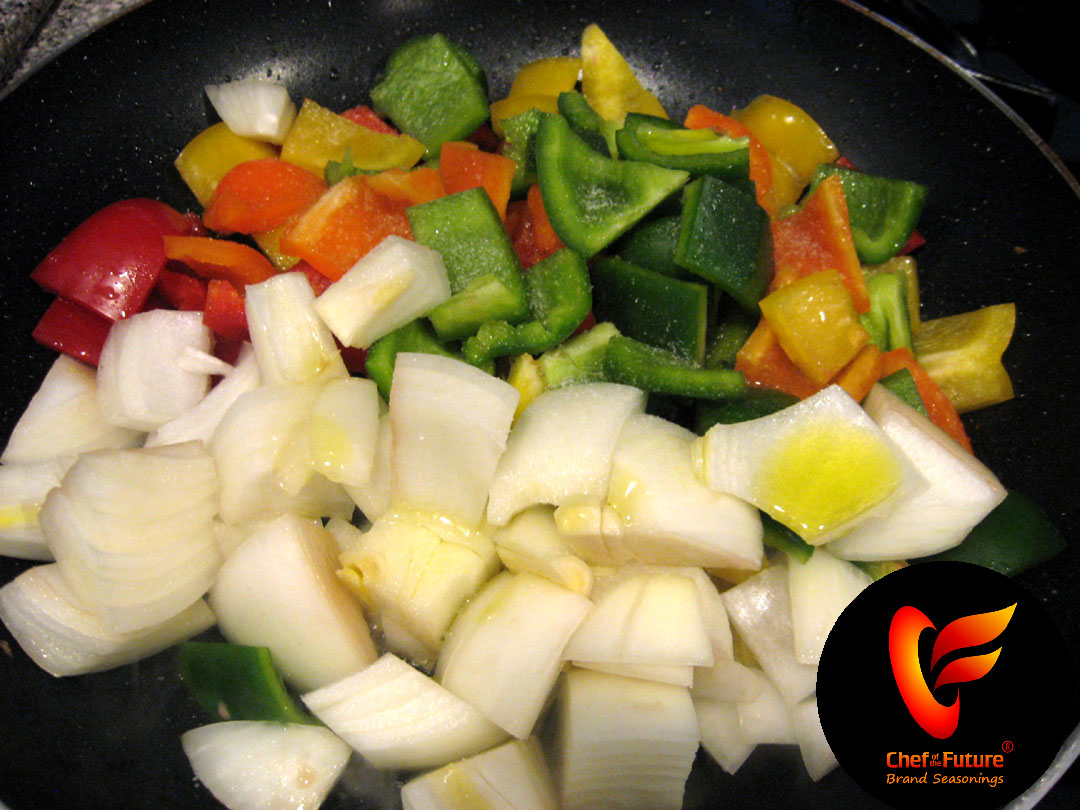 Add the vegetables (I know, peppers are fruits) and 2 Tbs of olive oil to the fry pan and sear them as well.  Sprinkle them with about 1/2 tsp of Kosher or Sea Salt. This will help them to brown by extracting some excess water.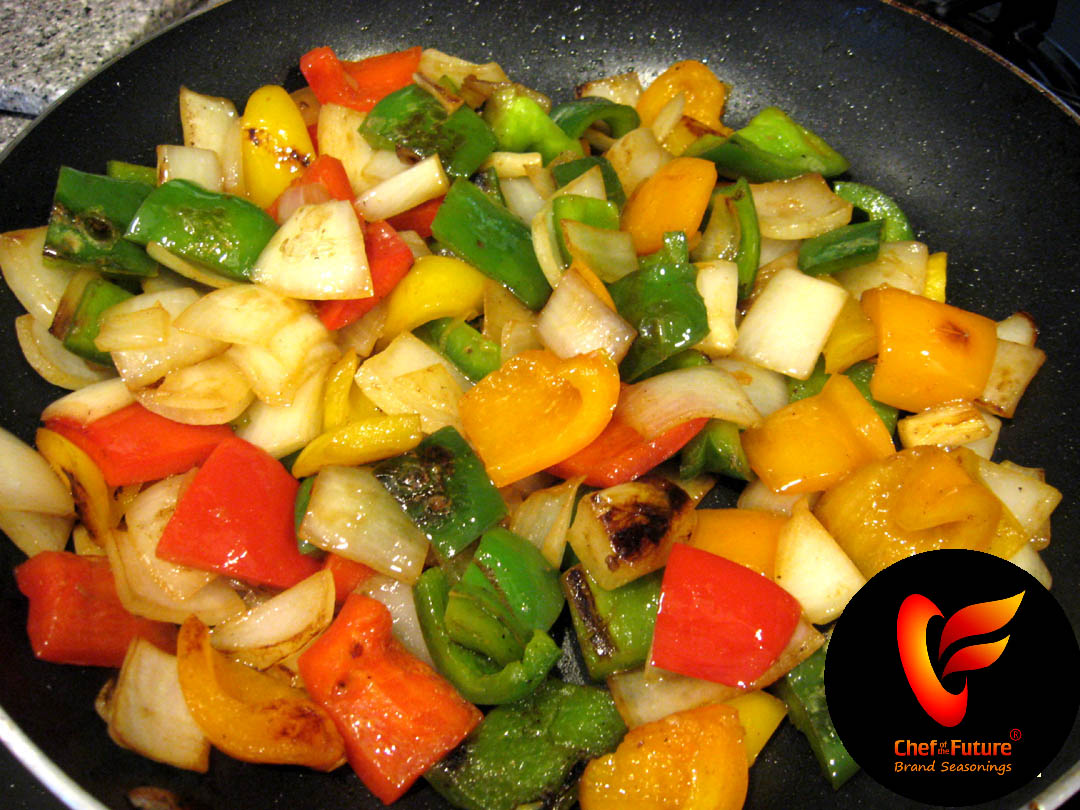 When they are a little browned, remove them from the pan to the same bowl as the beef.
Take 1 lb of Andouille Sausage and pan cooked them over a low-medium heat, just until they are slightly browned.  (you can use Hot Italian sausage, but the flavor will not be the same but will still be good if you can't find the Andouille)  Andouille Sausage is a Cajun sausage that is primarily made from smoked pork shoulder (butt)  then coarsely ground with chili pepper and other seasoning, formed into links and then smoked again.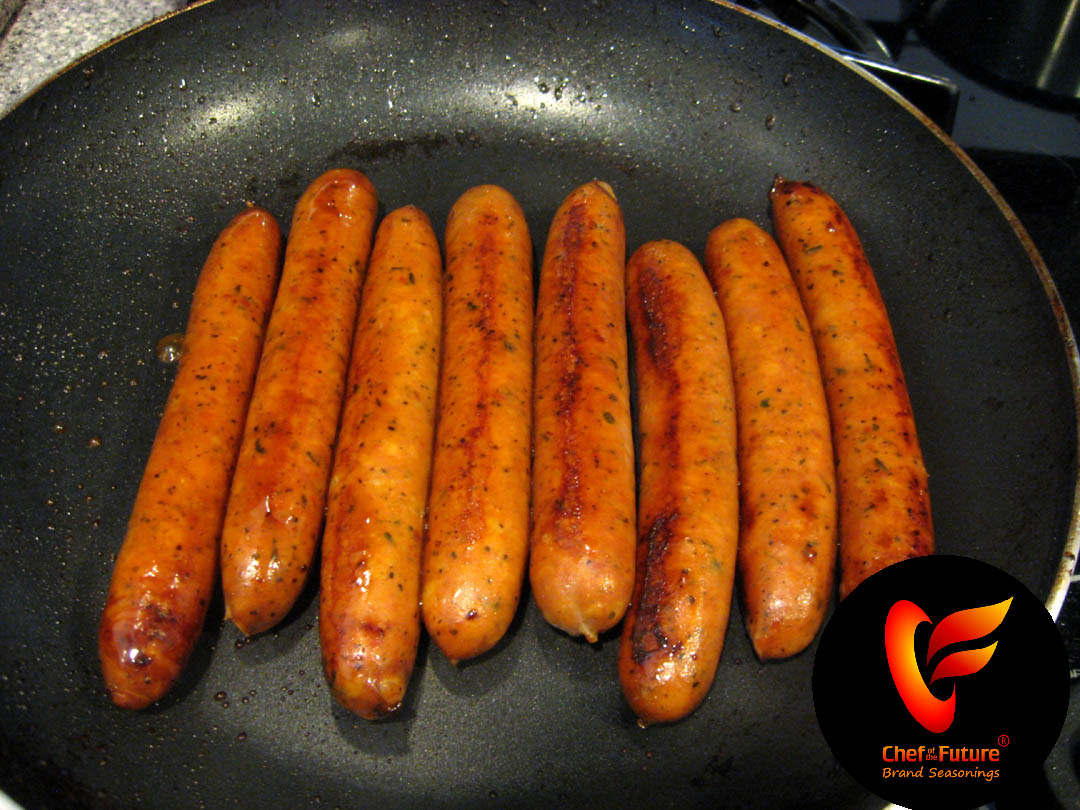 Let them cool a little on a cutting board and cut into bite sized pieces.  The beauty of this stew is that it's really chunky. Each bite of the different ingredients brings different flavors to the palate.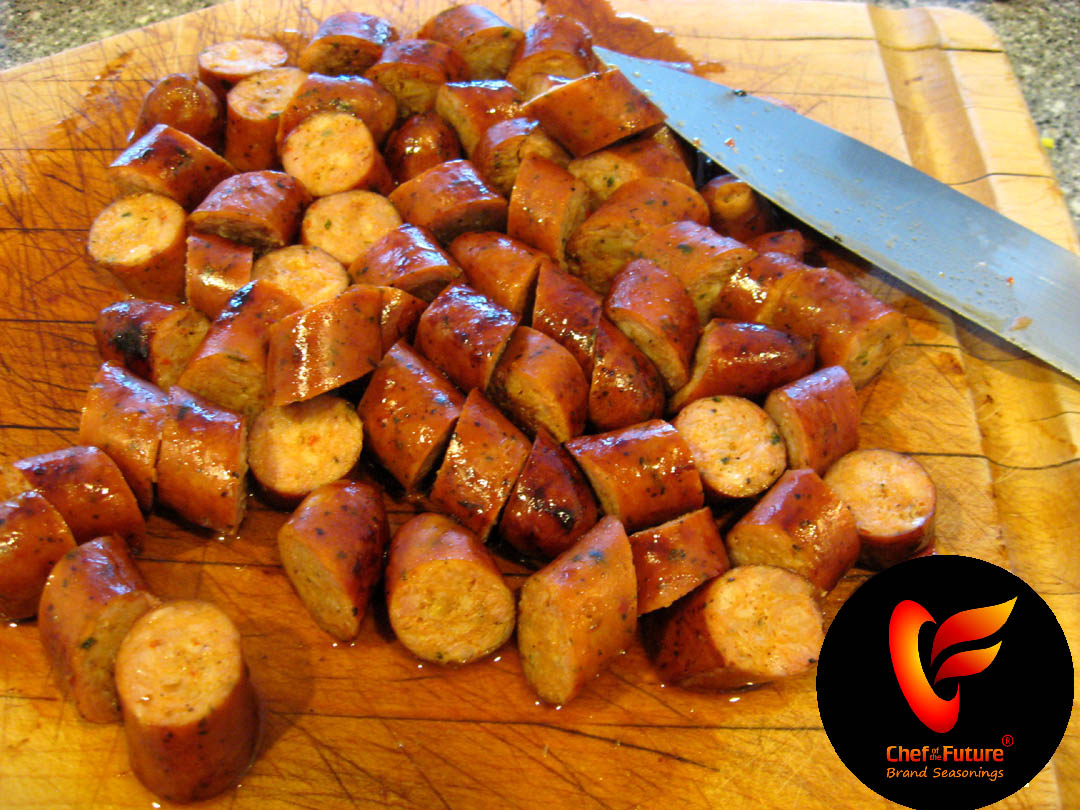 In a large pot or Crockpot, add the Beef, Vegetables and Sausage.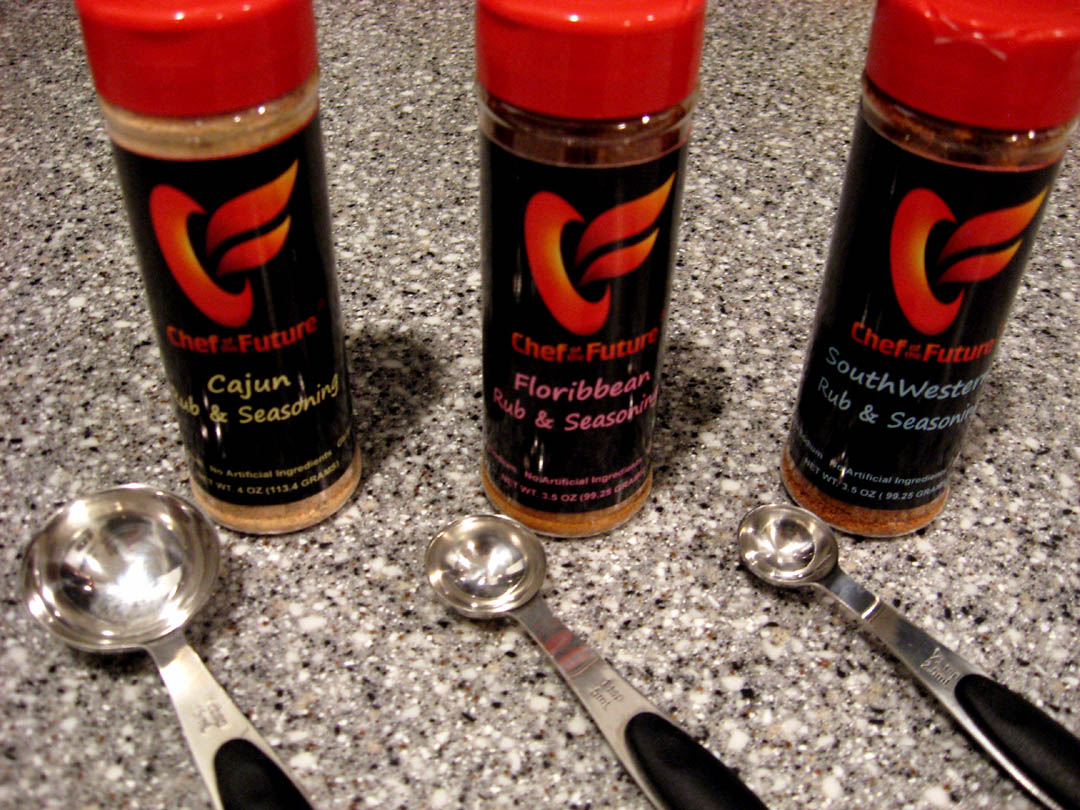 Add the Chef of the Future Brand Seasonings, 1 Tbs of Cajun, 1 tsp of Floribbean and 1/2 tsp SouthWestern.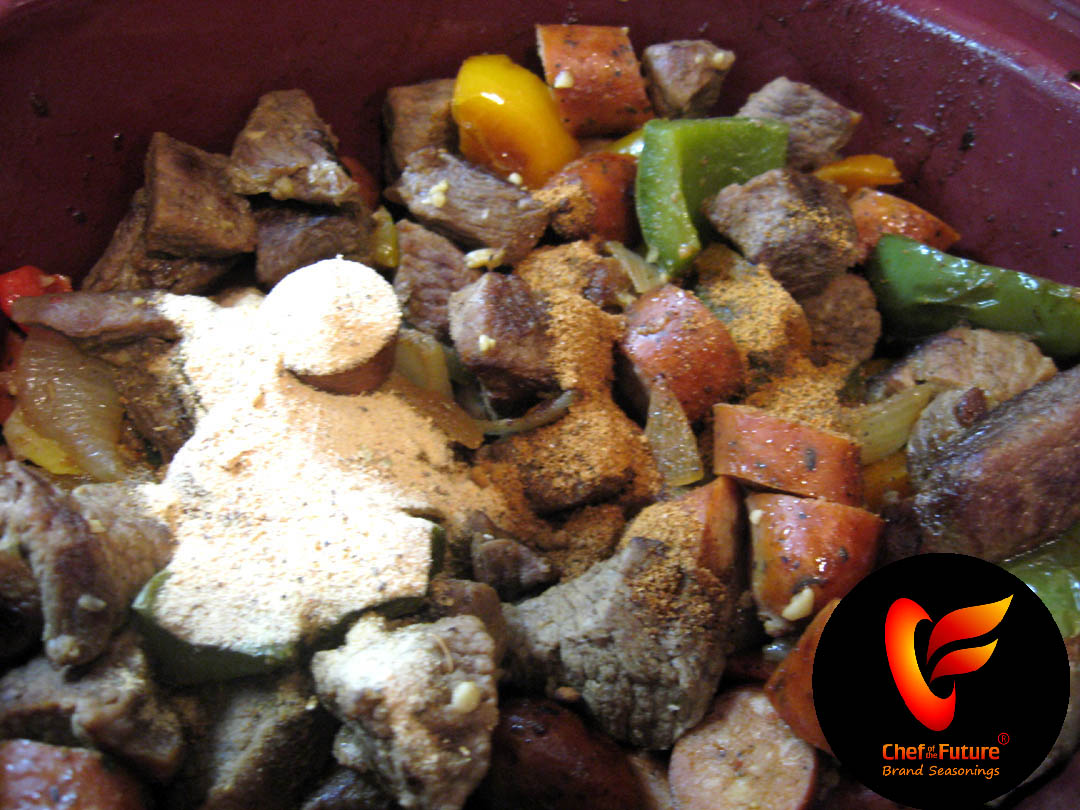 Mix in the seasonings thoroughly, begin heating and add two 14.5 ounce cans of whole stewed tomatoes, cut in thirds, without the juice, .  Don't worry, there is enough water in the vegetables to make it saucy when they cook down, without being soupy.  Add 2 large or 3 small bay leaves, and cover with the mixture.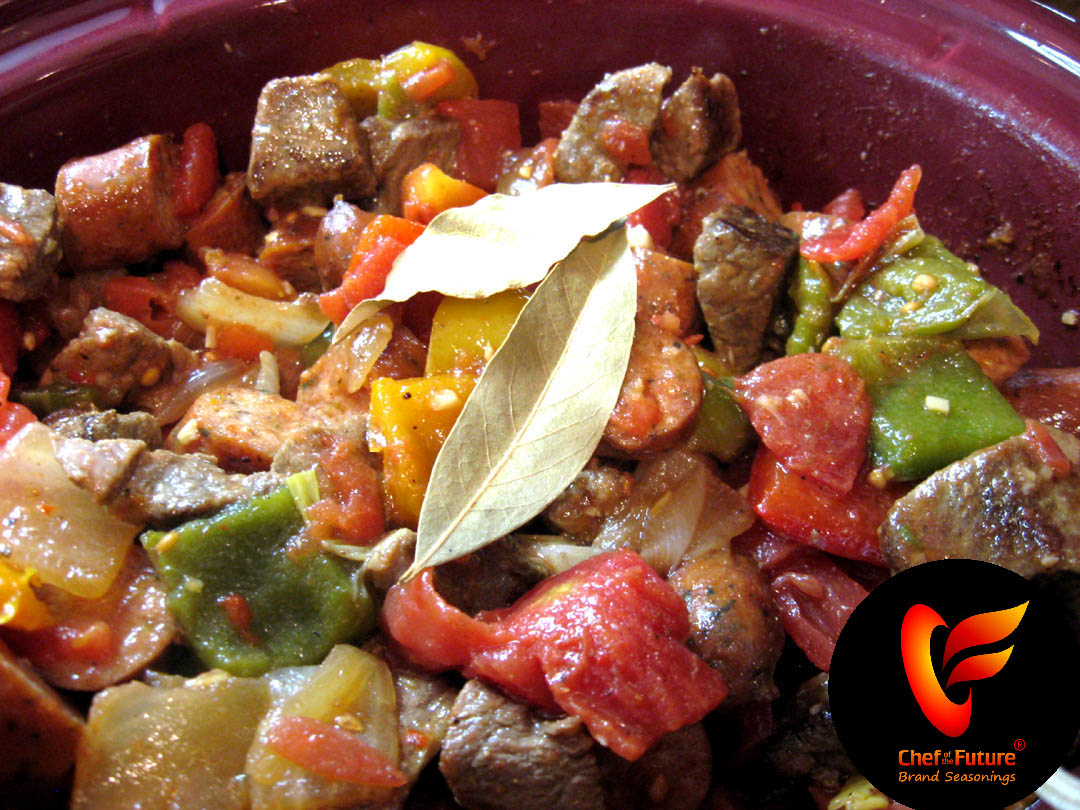 Let the stew cook on low heat (covered) on the stove or on high in a Crockpot for a minimum of 3 hours.  It will be done when the beef is tender. Mix occasionally so that all the ingredients get an equal chance to cook in the juices.
You will notice that I did not include potatoes in this stew.  Potatoes are normally added to stews as a means to stretch the stew and allow more servings for less money.  I tend to find them not as pleasing as serving them on some Cajun Basmati Rice.  Cook the rice, 1 cup rice, 2 cups of water 1/2 Tbs. Olive oil in the water for 20 minutes.  Bring the water to a boil, add the Olive Oil, Cajun Seasoning, stir, then add the rice, stir again, cover and turn the heat down to low, the lower the better. Do not remove the cover until the 20 minutes are up.  The rice will be done and should have "Rice Eyes", small depressions where the water bubbled up, but no water remains in the pot.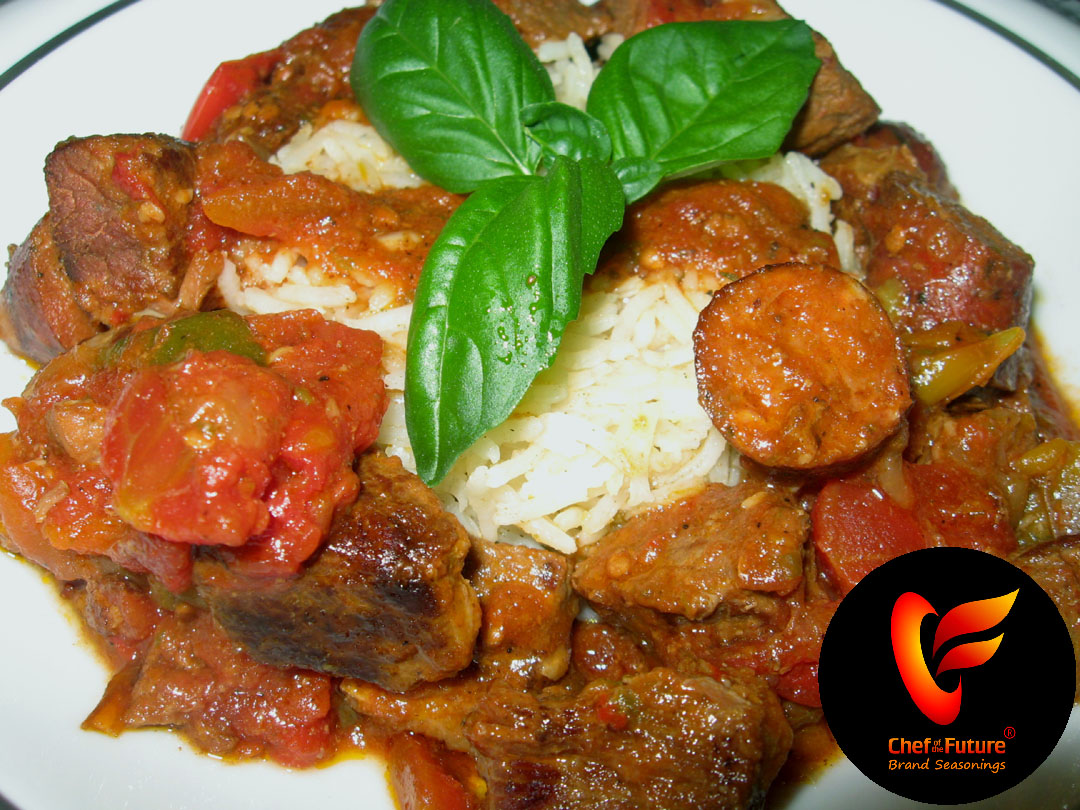 Serve the Stew over the rice and enjoy this wonderful, hearty and satisfying meal.  Cheers from Chef of the Future!
I am Robert Simon, Creator of the Chef of the Future Brand of BBQ Rubs and Seasonings.
After many years of Cooking, both in the kitchen and outdoors on grills and smokers, I've become very dissatisfied with the quality, flavor imbalance and overly salty blends that are available on the store shelves.   It is a great pleasure to bring to you my own Low Salt Artisan blended BBQ Rubs and Seasonings. Try our Blends, you will be glad you did. There are more coming, so stop back when you can.
Cheers,
Robert Simon

RJM Products Company
www.Chef-ofthefuture.com
Info@Chef-ofthefuture.com