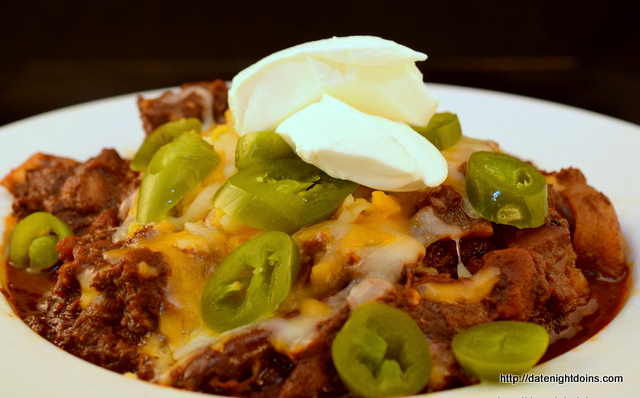 We love Dump Chili and have been making it from scratch for over 45 years. Over the years I have picked up many books in my research on the history from the very beginning. The oldest known chili recipe in print dates back to 1700 and it belonged to a Spanish priest.
That said I wanted a good smoky chili to warm us up in this cold weather. I went around the kitchen and gathered up the stuff for a good chili and dumped it into a cast iron Dutch oven. Hence, the name "Dump Chili, packed with big chunks of beef and a screaming hot sauce. This chili is not for any light weights it came out "HOT", I gave Patti a taste off the grill and she said "That I was just being mean".
This Dump Chili starts out with a flavorful sauce that warms as you eat it. After 3 or 4 bites it has your attention. Around halfway through your bowl your nose is running and your sinuses clear. At this point your eyes tear up and you're crying for joy. Patti was crying for sour cream.
I got some on my mustache and when I wiped it off the hair came off with it. My gosh this stuff is "Hot"! Doing some clean up I noticed that it also worked well as a rust remover on some of the cast iron. I would bet it will be a good paint remover too. LOL!!
Patti and I have set one night a week just for us. It's our date night. We usually put something special on one of our Grills or Smokers, but sometimes we cook inside. We always eat outside on our patio where it is very comfortable with a rainforest theme.  Wood Pellet Patio Heater, little lights, candles, lanterns and surround sound. We enjoy a little wine, or strawberry margaritas using frozen strawberries for ice, good food, music and sometimes a dance or two…
See Video: https://www.youtube.com/watch?v=MG3upmyGFX0&feature=youtu.be
Dump Chili
A Wood Pellet Grill Recipe
Prep Time: 15 minutes
Cook Time: 7 hours
Grill: Green Mountain Wood Pellet Grill
Pellets: BBQPelletsOnline
Ingredients: Dump Chili
5 lbs. of chuck roast

2 large sweet onions

4 Tablespoons garlic, minced

1 28 oz. cans diced, seasoned tomatoes, undrained

3 cups beef stock

½ cup chipotle chili powder

¼ cup cocoa chili blend

2 Tbsp. crushed red pepper flakes

½ cup dark brown sugar

1 Tbsp. ground cumin

1 Tbsp. cayenne pepper

2 Tbsp. corn starch (added at the end of your cook)

2 handfuls dried red chili peppers , optional (Mom didn't add these)

1 bottle All Spice Café Chipotle Garlic sauce
Dump Chili
A Wood Pellet Grill Recipe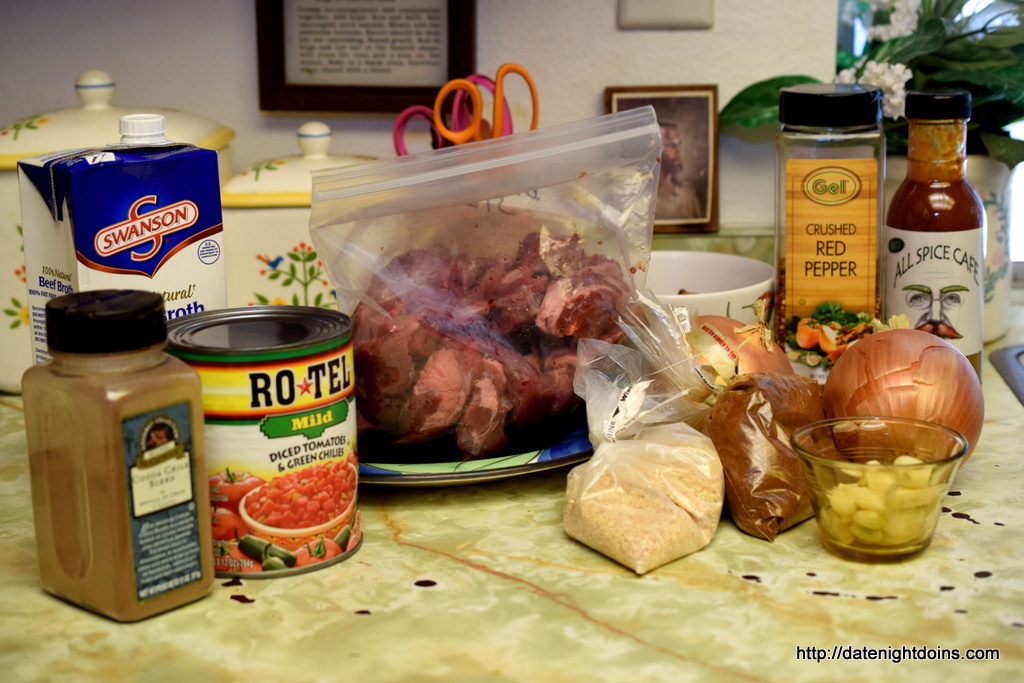 Directions: Dump Chili
Cut the meat into cubes, mix the meat with all the ingredients in a large lightly greased Dutch oven.
Place the Dutch oven on the grill @ 250*  (122c) for 2 hours to pick up the awesome smoke flavor.
After 2 hours you have picked up about all the smoke flavor it's going to.
So, cover it and bring the heat up to 300 degrees (149c) for 4 hours, stirring occasionally.
When the meat is "no needed teeth tender" it's ready to pull.
Mix in corn starch at the end of your cook if you want a thicker sauce.

Dump Chili
A Wood Pellet Grill Recipe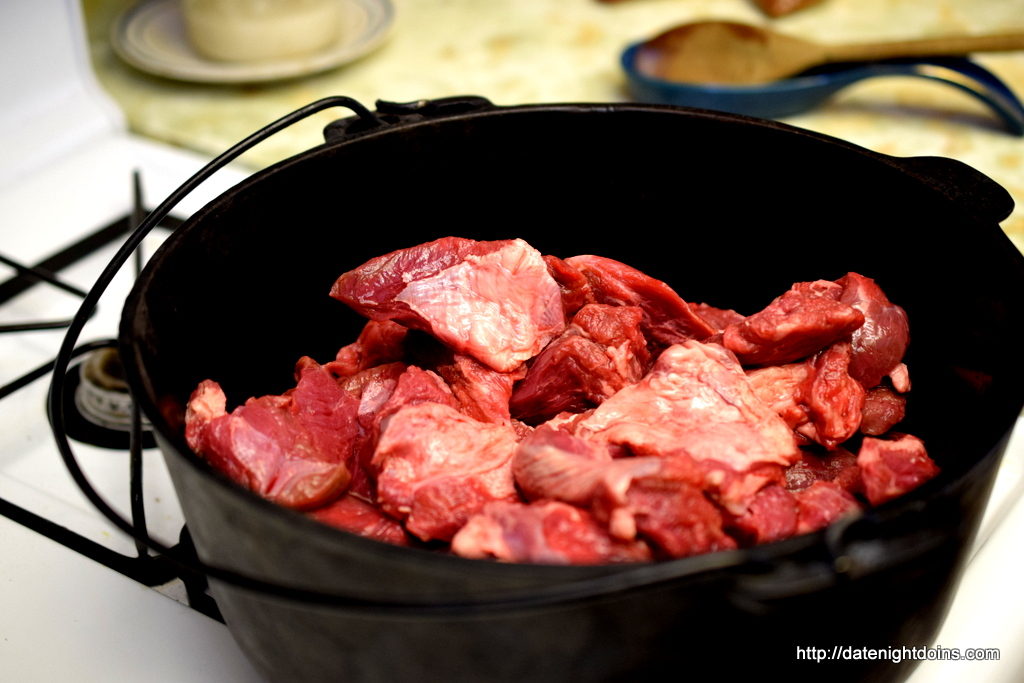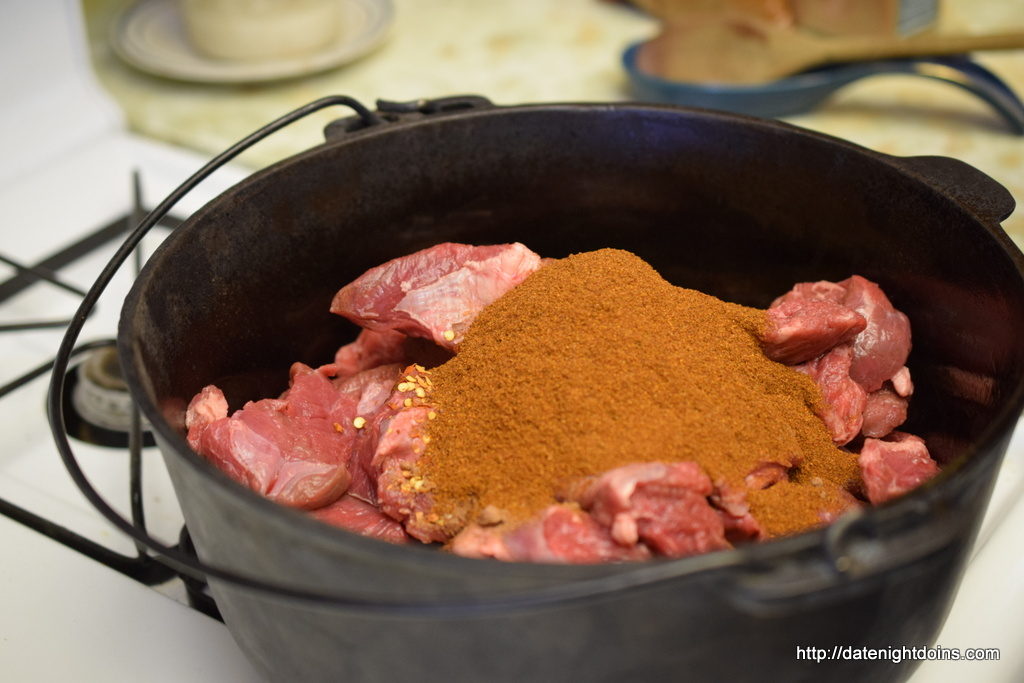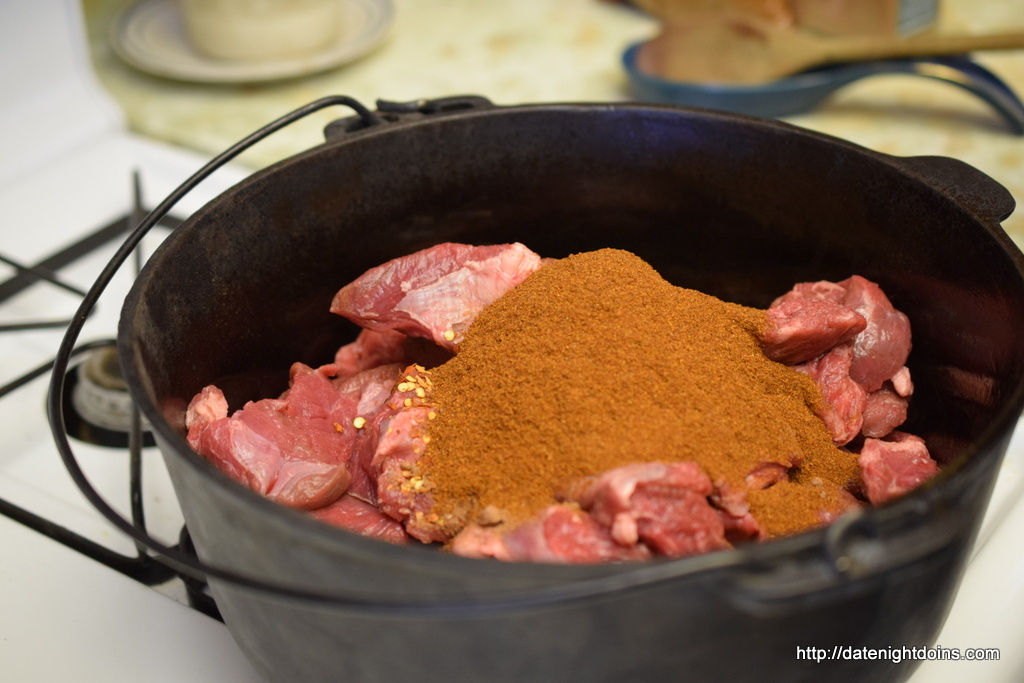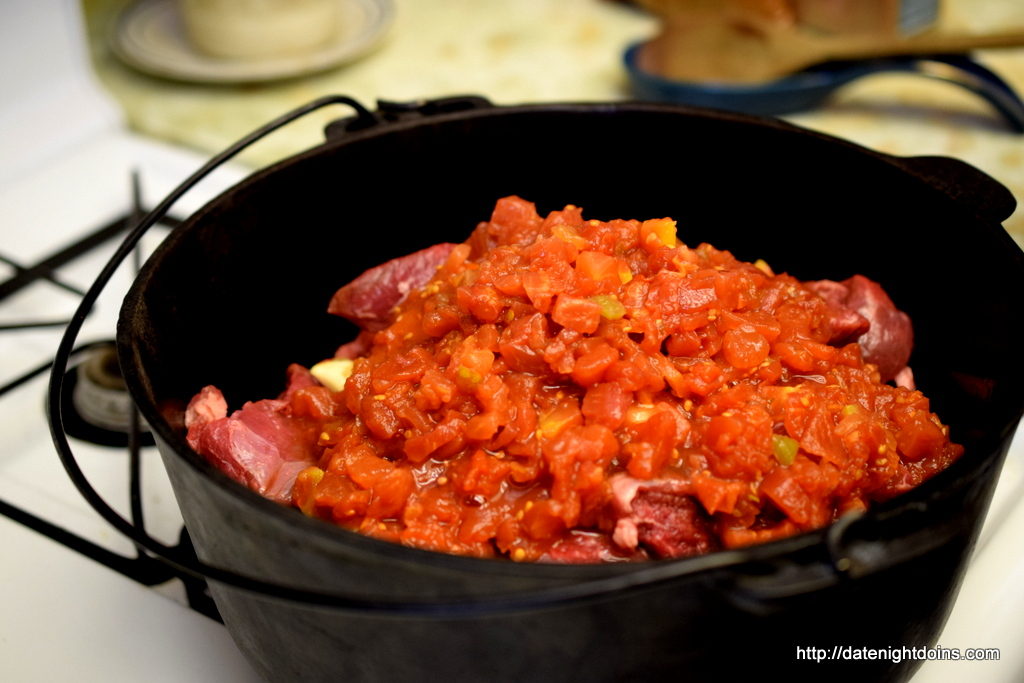 Dump Chili
A Wood Pellet Grill Recipe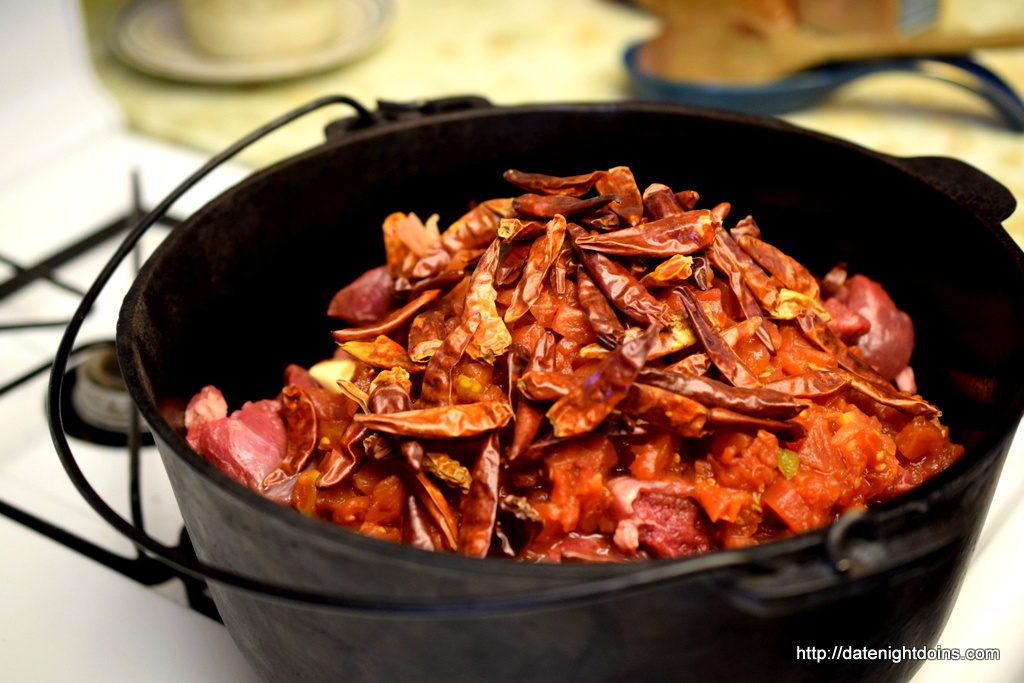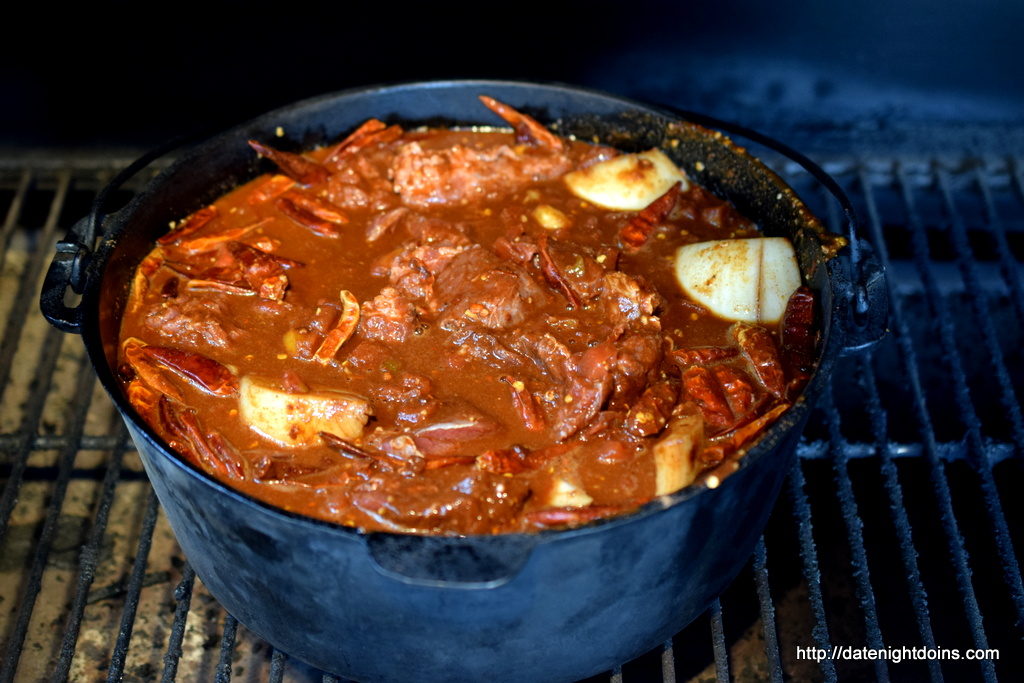 Dump Chili
A Wood Pellet Grill Recipe
Note: I get a lot of questions about the kind of pellets you can use with a recipe. Keep in mind that a recipe is just an outline. Some you need to follow closely like when you are making bread, but most you can do anything you can dream, our favorite way to cook. Feel free to mix and match the pellets until you find a combination you really like. Also you are only smoking at temps less than 250 degrees (122c), anything higher is cooking and there will not be much if any smoke so it does not matter what kind of pellet you are using.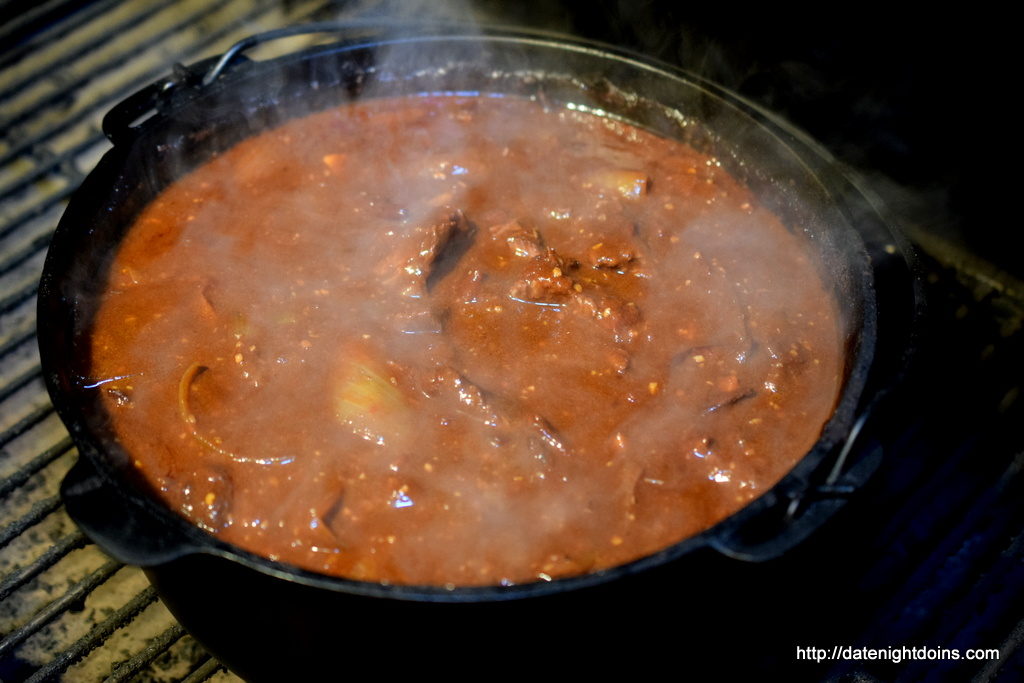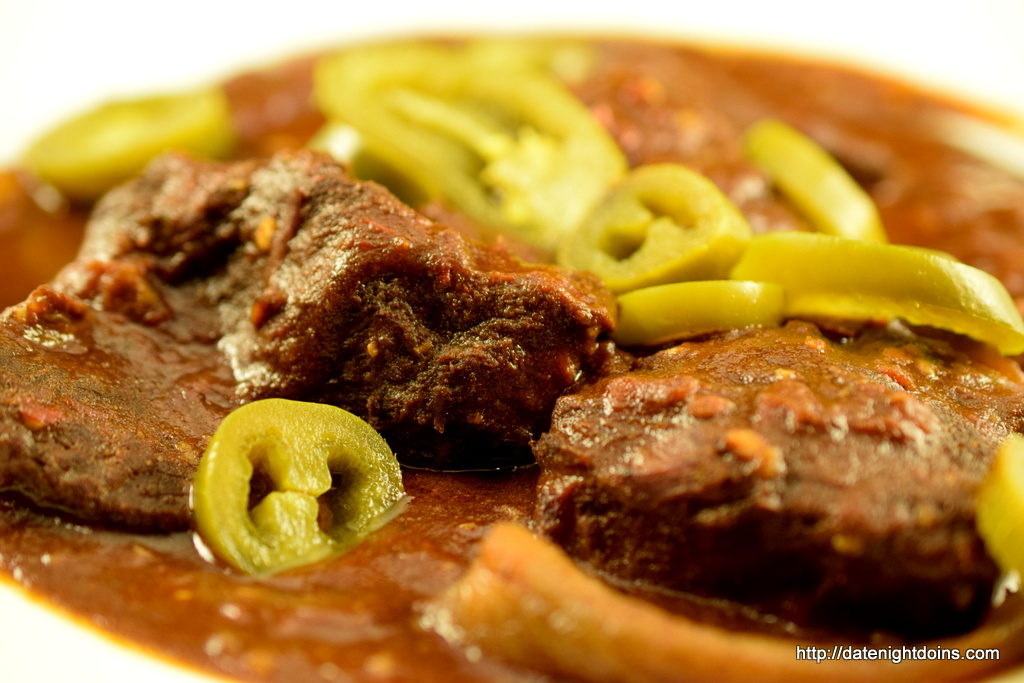 Dump Chili
A Wood Pellet Grill Recipe
About our Recipes
We do our recipes on our patio where we have a lineup of grills, including Monument, Green Mountain, Uuni Wood Fired Pizza Oven, Sawtooth, Louisiana, Royall, Memphis, Traeger pellet grills, Char Griller side box smoker, Saber, Charmglow, Char-Broil, The Big Easy, Lodge Sportsman's, Brinkman and Weber. I call it our "Wall of Grill". Our grilling styles are healthy and low fat and will fit pelletheads, gas, natural wood and even charcoal purists. Almost any of our recipes can be done on any kind of good BBQ.
The important thing to keep in mind is TIME & TEMPERATURE. You can do our recipes on any grill, even some of them in the oven or crock pot, but, then you lose all the flavors you get from cooking outdoors. But sometimes it does rain.
Remember that a recipe is simply an outline; it is not written in stone. Don't be afraid to make changes to suit your taste. Take it and run with it….
Live your Passion and Do What You Love,
Ken & Patti
---
If you enjoy our recipes you can help support us by Subscribing to us on YouTube.
And Checking Out Our Store…
Also Check Out Our Cookbooks
Our Thanks To:
Our Cutlery Provided By: ???

 Save
Save
Save
Save