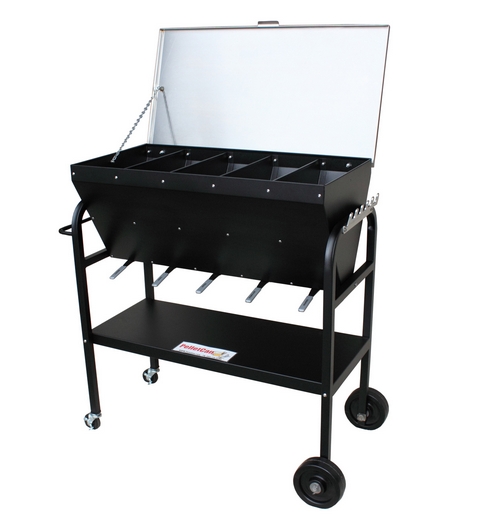 The PelletCan, those of you that follow our grilling you must know by now that "We are Pelletheads". I have been a Chef for 4 major pellet grill manufactures progressively upgrading until I believe that I am at the Top of the Pellet Grill Chain, but that is not what I want to talk about here.
I want to talk about wood pellets, specifically using all the different flavors, blends and mixing your own blend, and how to manage your pellets.

I was talking with some folks last week and there was a guy there that said "That it does not matter what kind of pellet you use because they all taste the same". Then he went on to say that "if you use hickory pellets the smoke flavor was too strong."
I couldn't help myself here, I tried but just couldn't. I asked him "if he had a pellet grill and who made it?" It was obvious to me that he did not have one nor knew how to grill on one. He said that "he was at a friend's house once and he had one". At this point I had to climb up onto my soapbox and talk BBQ. I told him that if he had ever eaten anything done right on a Pellet Grill it would be all over for him and propane…
I explained that I know of 15 different types or flavors of pellets out there including a coffee pellet put out by Mojo Bricks that is pretty interesting to play with. How you match the type of wood pellet to match the food you grilling to compliment your food and not overpower it. That there are a few companies that make some nice pellet blends for you to put a smooth finish on your cook. Or to take that it one step farther that Memphis Wood Fire Grills have two pellet hoppers that will blend your pellets for you.
I explained how you match the milder woods with milder foods and the heavy woods with beef. How I am always changing out my pellets to accomplish that. Then, I thought of how easy my PelletCan made that to do. Pellet Management Made Simple.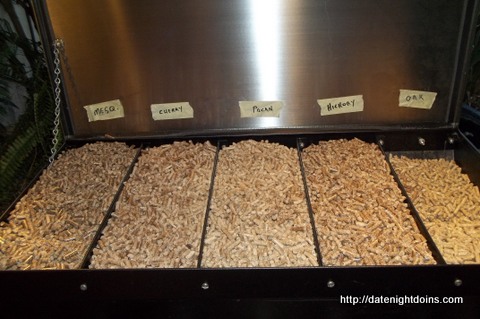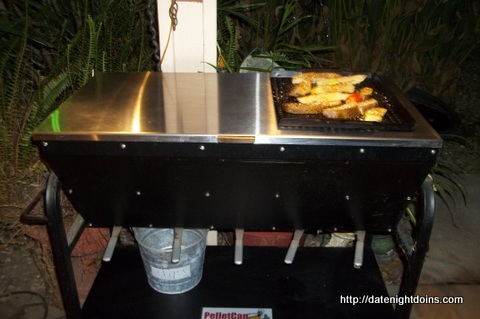 The PelletCan is a great counter top for grilling and the bucket underneath makes filling pellets  into the hopper easy.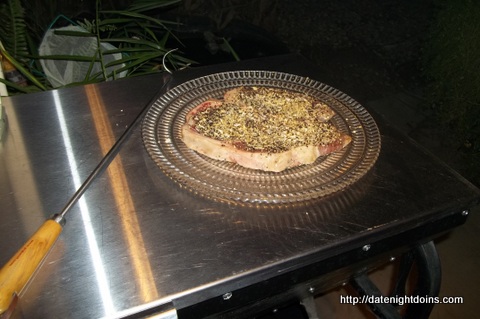 Counter top again, I have to admit I just liked the picture. But, you folks get the point here. The PelletCan is a great addition to your pellet grilling line up and Pellet Management.
Live your Passion,
Ken & Patti
PelletCan
7474 S.E. Johnson Creek Blvd.
Portland, Or 97206
503-774-3345 – voice
888-473-5538 – toll free
503-774-9691 – fax
pelletcan@aol.com
www.pelletcan.com
Live your Passion and Do What You Love,
Ken & Patti
---
If you enjoy our recipes you can help support us by Subscribing to us on YouTube.
And Checking Out Our Store…
"Date Night Butt Rub"
"Date Night Heat", Add a Little Heat To Your Meat"
"Date Night Gourmet Steak Seasoning"
Our Thanks To:
Our Cutlery Provided By: