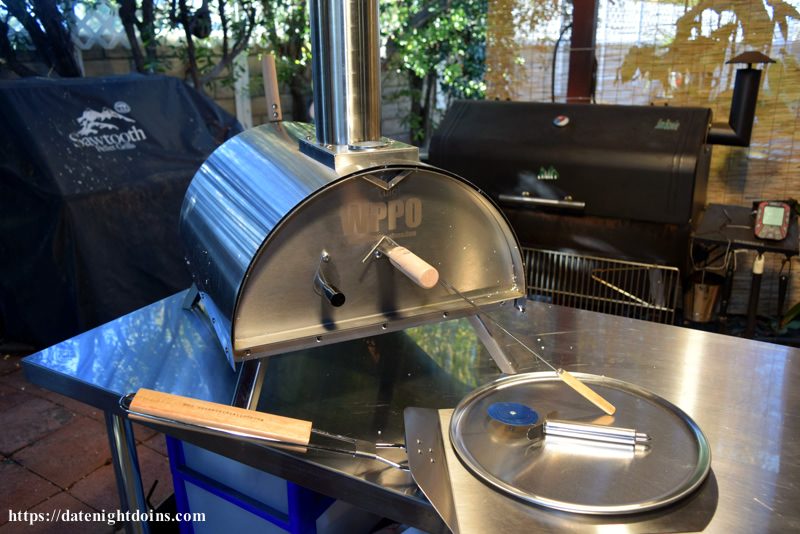 Review of the WPPO Lil Luigi Table Top Wood / Charcoal Fired Pizza Oven on Date Night Doins BBQ For Two. We have heard so much about the "WPPO" we thought we would take a hard look at one. Here is what we found…
The "WPPO" (Wood Pellet Pizza Oven) is a portable pizza oven that burns wood pellets. You can add a few pieces of charcoal for a longer / hotter burn time along with your pellets.
You can quickly reach and maintain temperatures over 900 Degrees.
It's easy to do pizzas in under 2 minutes, and you're not limited to just pizzas and calzones.
It will do anything you would do in an oven and it's easy to take anywhere.
Grate for parties, tailgating and camping. Comes with a cover/carry bag!!!
It's made of Stainless Steel that makes for easy clean up and the legs just fold into the bottom. So, you can set it anywhere.
It is very well made and easy to put together. You unfold the legs, fasten the handles and pellet hopper. That's it…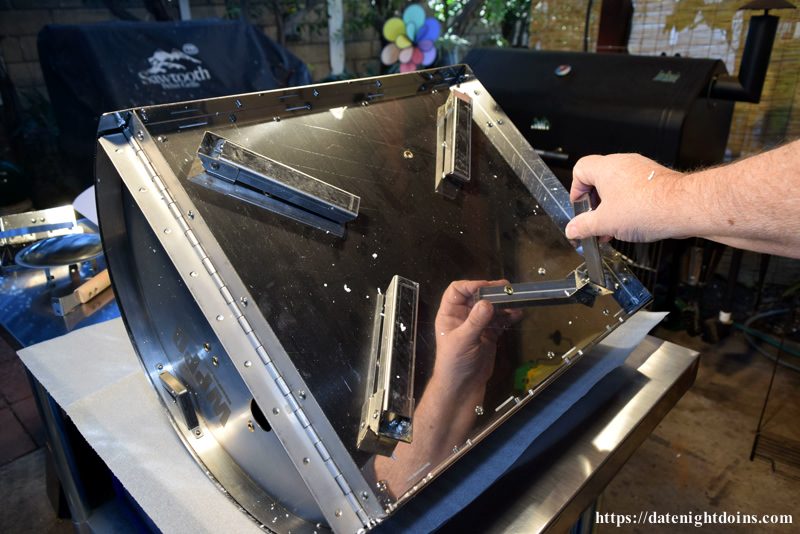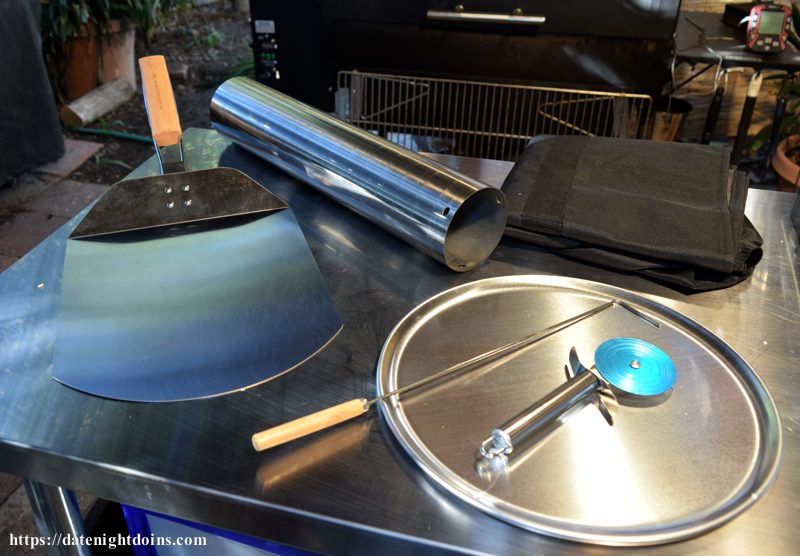 The first things you find while unpacking it, it even comes with a nice cover/carry bag.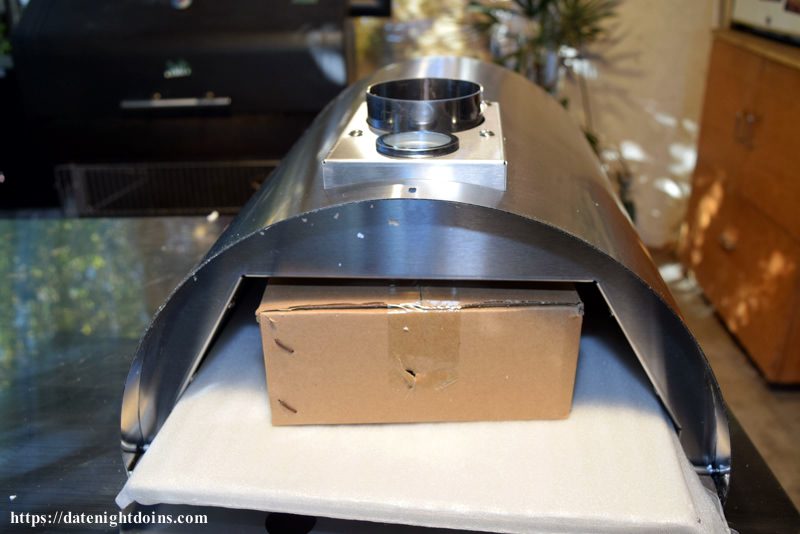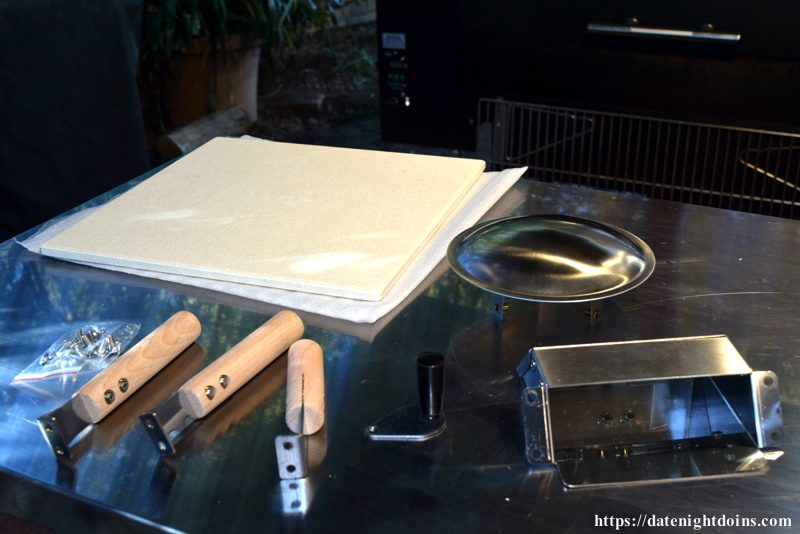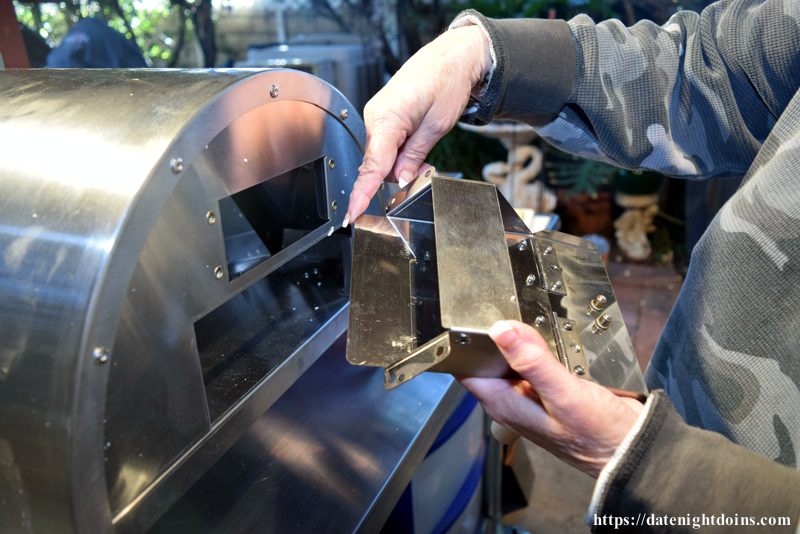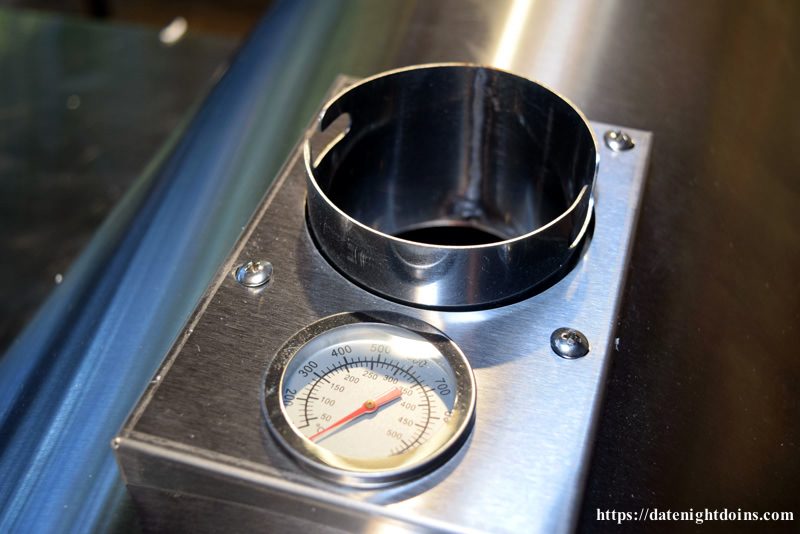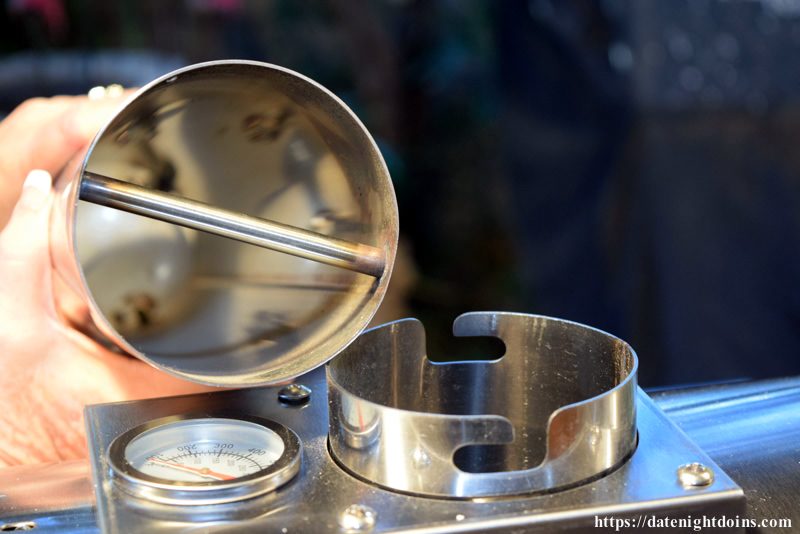 It's ready to go, it's that easy.
NEW Features for 2019
Hinged Front Door, Relocated Thermostat, High Flow Easy Light, Easy Load Fire Box with Baffle Shield and Our Exclusive Naturally Aspirated Turbo Down Draft Air Induction System.
Plus, it burns Wood Chunks, Chips, Pellets along with Charcoal and Lump Coal or any mixture you desire, in our Extra-Large Burn Box.
Interior – 304 food grade Stainless Steel with a Powder 430 Stainless Outer for X- long life.
Reaches Temps of over 900 degrees Fahrenheit using Wood and/ or Charcoal.
Plenty of room for your favorite pies and sandwiches. 144 sq. inch cooking surface.
Double Walled Steel with a layer of Fire Blanket Insulation.
11 mm thick, Cordierite Cooking Stone to retain heat for a crispy bottom crust.
Cook more than just Pizza in high design cooking area.
Includes Complete Cooking Kit. WPPO Oven, Cover / Carry Bag, Cutter, Peel, Pan and Poker.
No Electricity Needed
* 1 Year Warranty
Free Shipping in the Continental USA
This is a nice Wood Pellet Pizza Oven that can go anywhere on the fly…
Cooking more than just Pizza, using more than just Wood.
(603) 9866578
www.WoodPelletPizzaOven.com