Guest Post by Aaron LaRue from BBQonMain.com.
Nothing gets me going like cooking for other people. When you're planning a meal it's easy to focus on the centerpiece, especially when you're smoking a beautiful piece of meat. And while I'm happy eating slice after slice of a perfectly cooked brisket, sometimes your guests need a little variety. To help you plan the perfect meal we've put together 5 great side dishes you'll be proud to serve at your next barbecue!
Carolina slaw
There's nothing quite like a vibrant and vinegary carolina slaw. The cool, crunchy cabbage adds a nice change of pace when you're eating smoked meats. The tangy vinegar wakes up your taste buds, and nice earthy notes from celery seed keep everything balanced.
We recommend chopping up a head of cabbage, one large carrot, and one yellow onion to make the base of the slaw. From there you can follow Ken's vinegar bbq sauce recipe, adding the sauce to the vegetables with some additional garlic, salt, pepper, and celery seed to taste.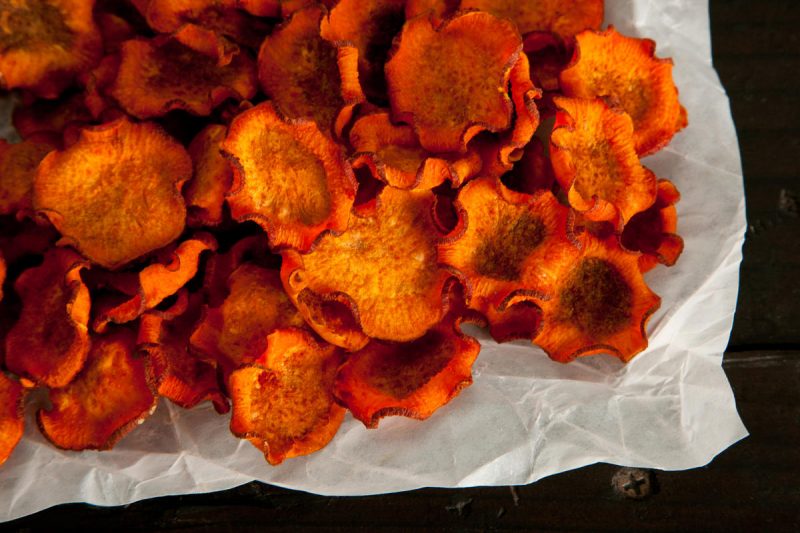 Smoked Sweet potato chips
Sweet potato chips are a fun twist on a classic chip and a great addition to any cookout. We love this recipe for a few reasons. We love that smoked paprika flavor, it's a nice compliment to a paprika bbq rub. These are also great because you can pop them in the oven or give them a run in your smoker while your meat is resting. Add a creamy dip into the equation and you'll have the ultimate side dish for that summer BBQ.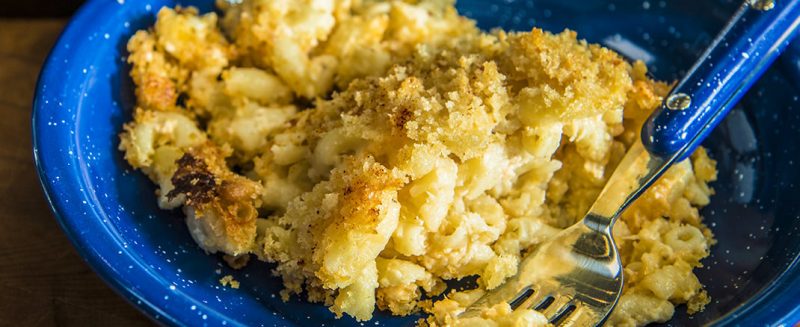 Smoky triple mac and cheese
It's hard to go wrong with mac and cheese, but cooking it on your smoker takes things to a whole new level. We like Traeger's triple mac and cheese recipe when we're looking for something rich and creamy to go along with a crunchy, juicy brisket. Which is great, because you can pop the ingredients in a cast iron skillet and toss it in the smoker as you're finishing your brisket – it also cooks at 225 degrees and finishes in just 30 minutes.
Smoked Ratatouille
Want to up your game? This smoked ratatouille will make your smoked chicken fit right in as part of a gourmet meal. You can prep your vegetables first, chopping them up and smoking them all together. Or you can do what we like to do – cut your veggies in half and smoke them in major chunks. We like to coat our eggplant halves in olive oil and smoke them faced down on the grill then chop them just before we finish the dish in the oven.
Cold smoked charcuterie
This is another twist on a gourmet appetizer. Cold smoking is a technique that lets you get that delicious smoky flavor into foods without cooking them. In this case, you're using cold smoking to amp up the flavor on a cheese plate without turning the cheese into a big gooey mess. We recommend serving these smoked cheeses with country ham, salami, or other cured meats. And don't forget the wine!
Looking for more recipes?
Over at BBQ on Main we put together a list of over 101 smoker recipes. From brisket to spatchcock chickens to smoked desserts, we've got you covered. And don't forget to come back Date Night Doins to see what Ken & Patti are cooking up!