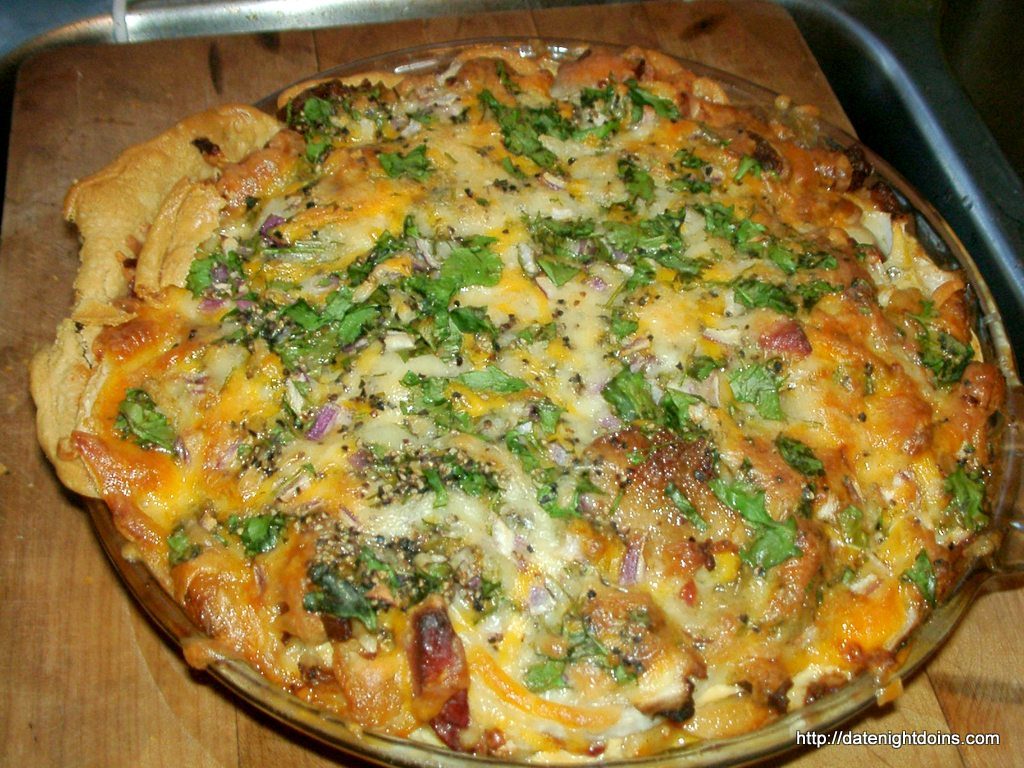 Garlic Pie, if you LOVE garlic this is for you. This pie is packed with 3 cups of garlic, ½ pound of bacon and almost a pound of cheese… All the major food groups, you can serve it as a main dish or as a side with a good steak. I like doing them on a pellet grill so I can set it off with a "Kiss of Smoke".

Patti and I have set one night a week just for us. It's our date night. We usually put something special on our Green Mountain Wood Pellet Grill/Smoker but sometimes we cook inside. We always eat outside on our patio where it is very comfortable with a rainforest theme.  Wood Pellet Patio Heater, little lights, candles, lanterns and surround sound. We enjoy a little wine, or strawberry margaritas using frozen strawberries for ice, good food, music and sometimes a dance or two…
Garlic Pie


A Wood Pellet Grill Recipe



Prep Time: 30 minutes
Cook Time: 375* (190c) for 50 minutes
Grill: Green Mountain Wood Pellet Grill
Pellets: Green Mountain's Fruitwood Blend BBQ Pellets
Ingredients: Garlic Pie
9" pie crust

3 cups peeled garlic cloves

½ lb. bacon (We like the ends and pieces.)

1 large sweet onion, rough chopped

12 oz. grated cheese, I used a cheddar mix

2 eggs

1 cup milk

½ cup cilantro, chopped

1 Tbsp. coarse black pepper
Garlic Pie
A Wood Pellet Grill Recipe
Directions: Garlic Pie
Preheat the grill to 375* (190c) and light your wedgie for that "Kiss of Smoke".
Line your pie pan with pastry, and bake for 15 minutes on the grill.
Sauté your bacon and garlic until the bacon is still limp tender and the garlic is golden brown, add your onions and cilantro continue cooking for 2 minutes or so and remove from heat. You don't want to brown the onions. Drain the grease and set aside.

Beat the eggs and milk together, add the pepper. Pour the garlic and bacon into the pie crust, cover with cheese and pour the milk mixture over that. Bake on the grill at 375* (190c) for 50 minutes or until it's firm. Patti says it's similar to a quiche, but real men don't eat, or especially enjoy quiche. Grrrr!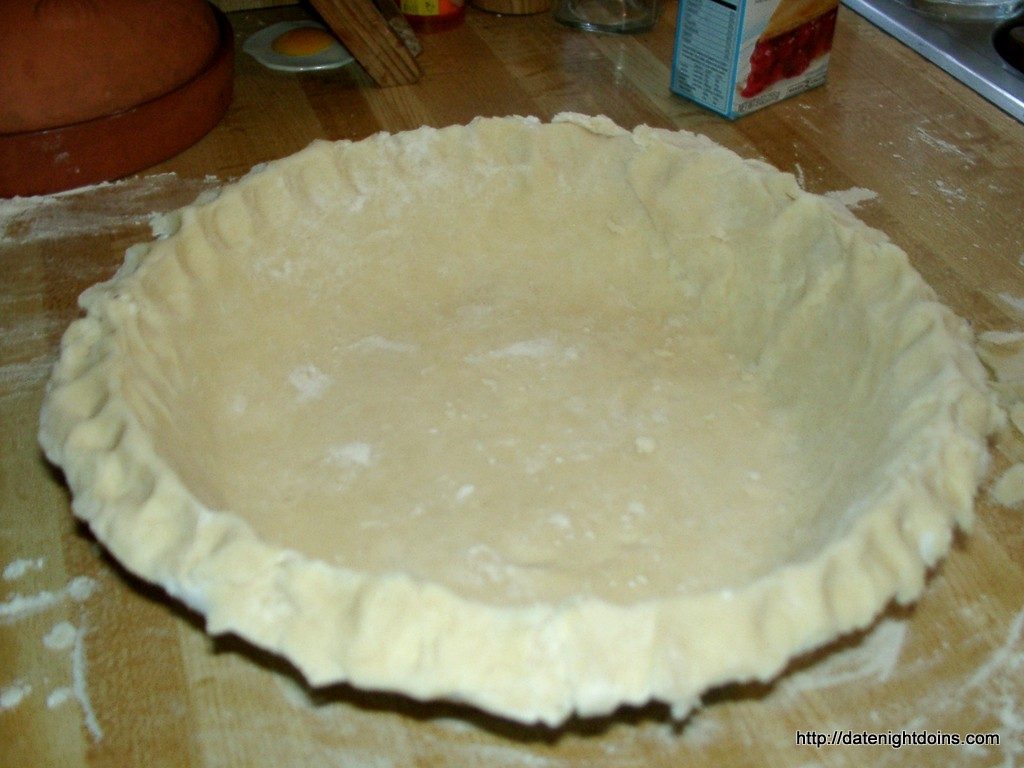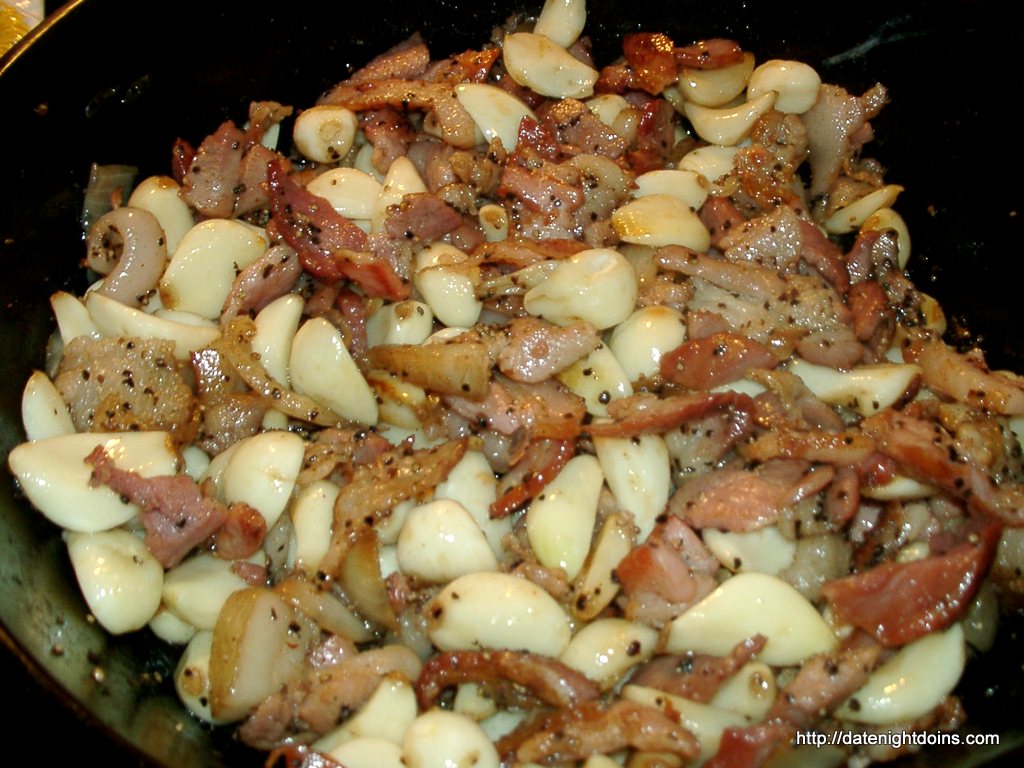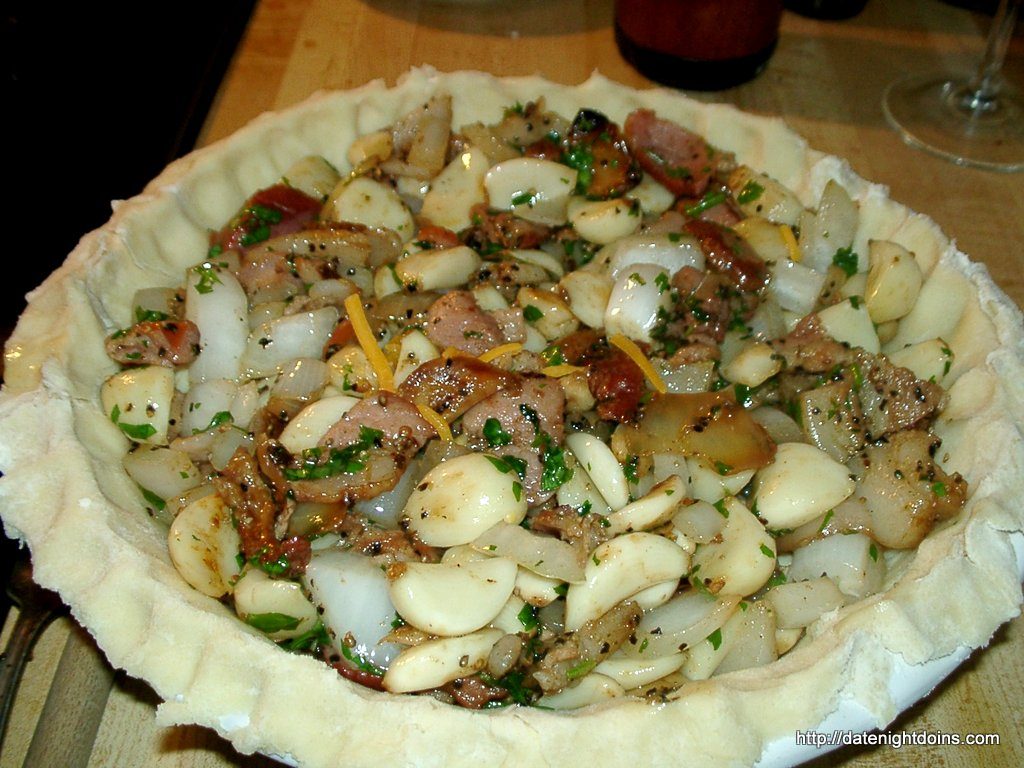 Garlic Pie
A Wood Pellet Grill Recipe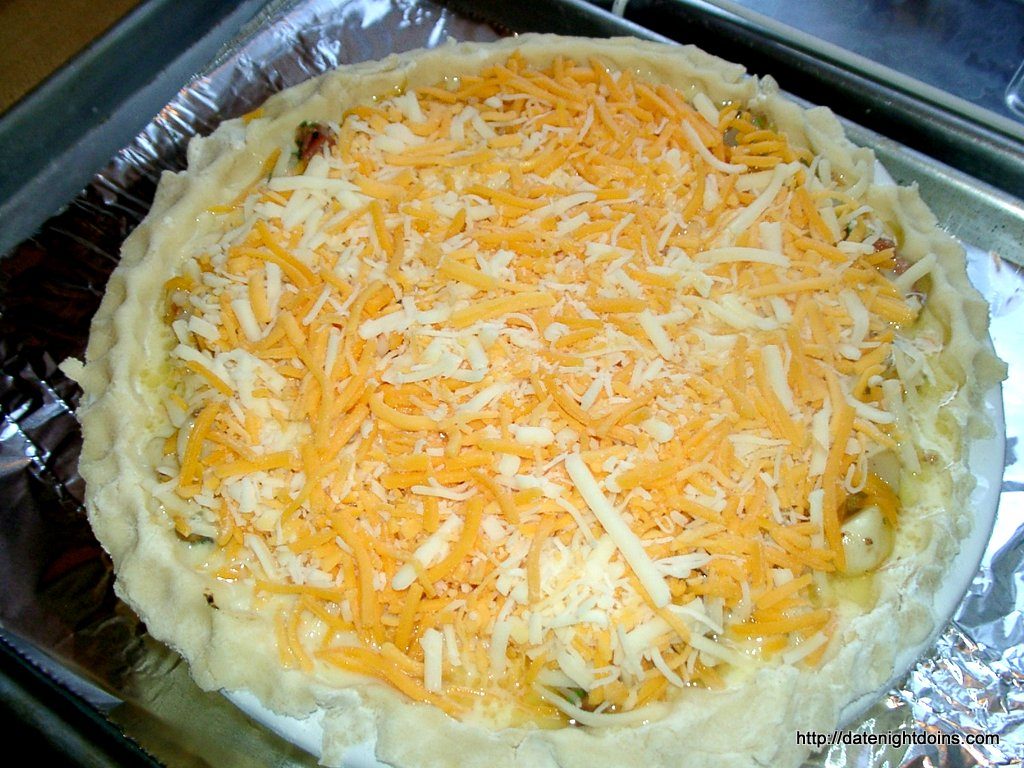 Garlic Pie
A Wood Pellet Grill Recipe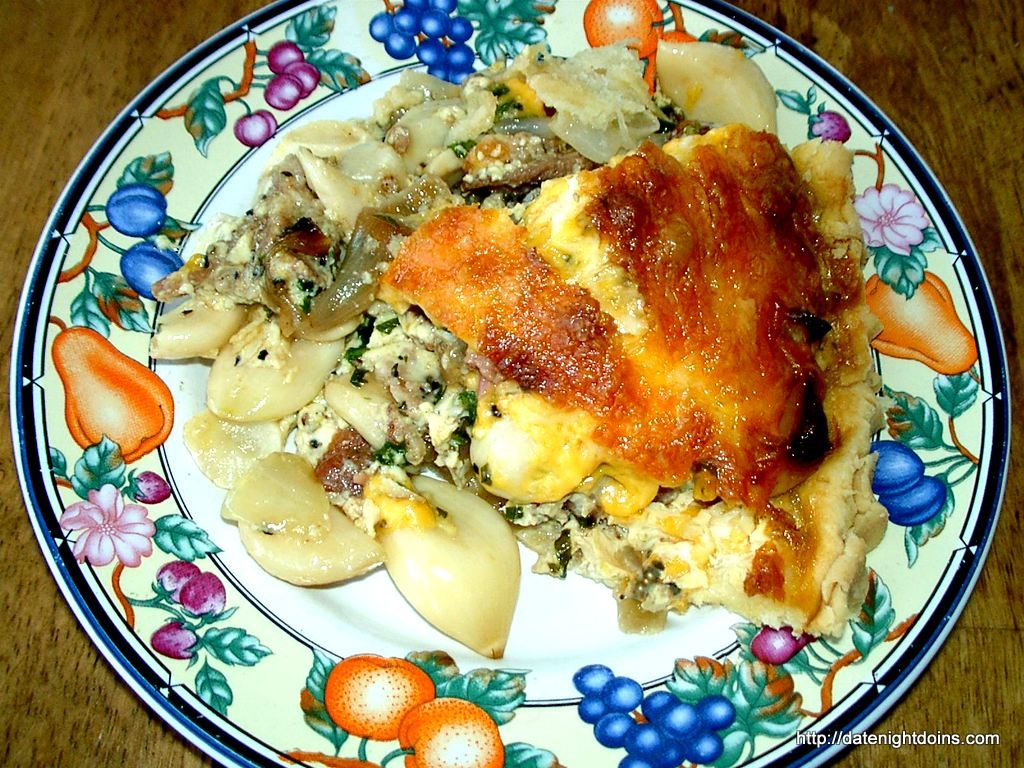 About Our Recipes
We do our recipes on our patio where we have a lineup of grills, including Green Mountain, Uuni Wood Fired Pizza Oven, Sawtooth, Louisiana, Royall, Memphis, Traeger pellet grills, Char Griller side box smoker, Saber, Charmglow, Char-Broil, The Big Easy, Lodge Sportsman's, Brinkman and Weber. I call it our "Wall of Grill". Our grilling styles are healthy and low fat and will fit pelletheads, gas, natural wood and even charcoal purists. Almost any of our recipes can be done on any kind of good BBQ.
The important thing to keep in mind is TIME & TEMPERATURE. You can do our recipes on any grill, even some of them in the oven or crock pot, but, then you lose all the flavors you get from cooking outdoors. But sometimes it does rain.
Remember that a recipe is simply an outline; it is not written in stone. Don't be afraid to make changes to suit your taste. Take it and run with it….
Live your Passion and Do What You Love,
Ken & Patti
---
If you enjoy our recipes you can help support us by Subscribing to us on YouTube.
And Checking Out Our Store…
"Date Night Butt Rub"
"Date Night Heat", Add a Little Heat To Your Meat"
"Date Night Gourmet Steak Seasoning"
Check Out Our Cookbooks

Our Thanks To:
Smoke Daddy Pellet Pro https://smokedaddyinc.com
Our Cutlery Provided By:

Save