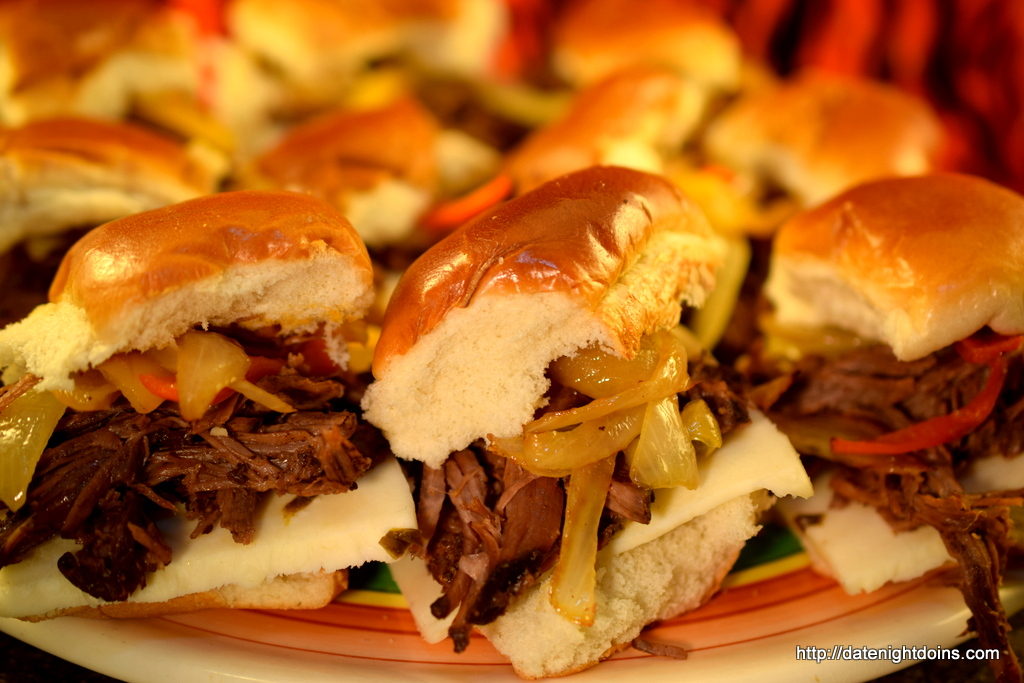 Diablo Sliders, for our Super Bowl Tailgater party we wanted the "Slap your Momma Big Beef flavor". So thought we would do some Diablo Sliders with the big beef flavor of chuck roast. There are tons of things you can do with it. So, with that in mind I am braising a chuck roast today. Bringing flavors from All Spice Café's Chipotle Garlic Sauce into my roast. Love the flavor of this sauce, on my heat scale it's a 2 or 3. But, on Patti's it's off the scale, way too hot for her.
After 5 hours of braising I'll shred this big boy and make us some "Diablo Sliders". Going to be some fiery good eating here this week…
Diablo Sliders
A Wood Pellet Grill Recipe
Prep Time: 20 minutes
Cook Time: 5 hrs. 300 degrees (149c)
Grill: Sawtooth Wood Pellet Grill/Smoker
Pellets: Pacific Pellet Gourmet BBQ Pellet Rancher's Mesquite
Ingredients: Diablo Sliders
5 Lb. Chuck Roast
Cattlemen's Grill Steak Seasoning
4 cups beef broth
Dried red peppers, to taste
Sliced cheese, we used pepper jack
Onions and sweet peppers sautéed, to taste
Slider size rolls
Diablo Sliders
A Wood Pellet Grill Recipe
Directions: Diablo Sliders
Place your roast in an oven safe pan and inject as much beef broth as it will hold. Then, do a heavy rub with your Cattleman's. Mix the rest of the beef broth with the entire bottle of All Spice Café's Chipotle Garlic Sauce and pour it on the roast, add the peppers. You want the sauce to cover most of the side or almost to the top of your roast. You're ready for the grill @ 300 degrees (149c) for about 5 hours until tender and flaking apart. After 2 hours cover with foil. These are so spicy good!!!
Note: I get a lot of questions about the kind of pellets you can use with a recipe. Keep in mind that a recipe is just an outline. Some you need to follow closely like when you are making bread, but most you can do anything you can dream, our favorite way to cook. Feel free to mix and match the pellets until you find a combination you really like. Also you are only smoking at temps less than 250 degrees (122c), anything higher is cooking and there will not be much if any smoke so it does not matter what kind of pellet you are using.
Diablo Sliders
A Wood Pellet Grill Recipe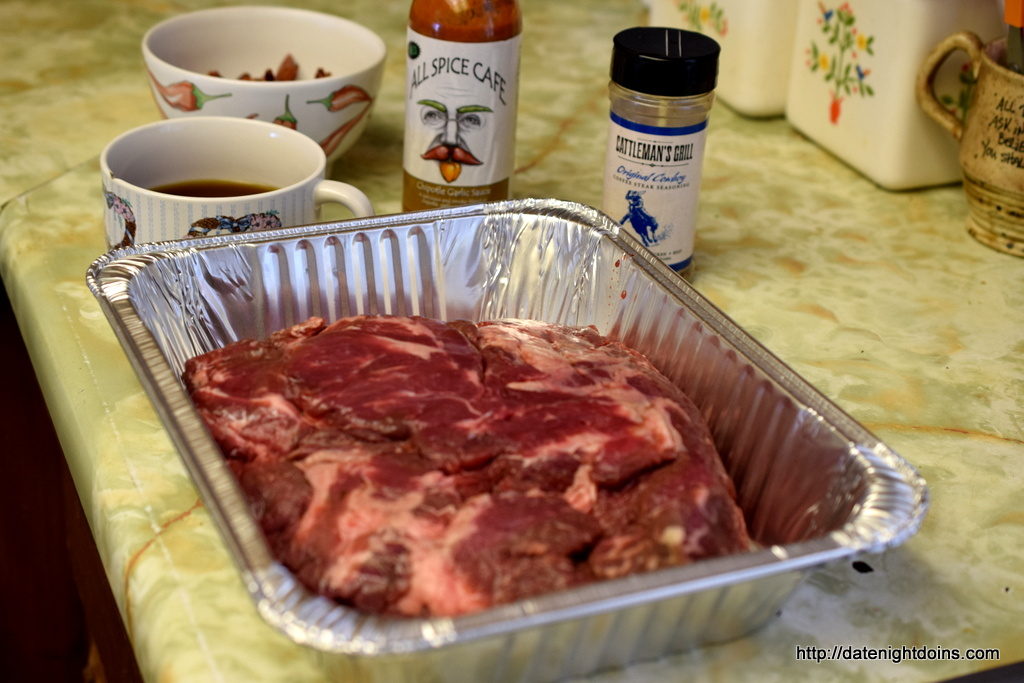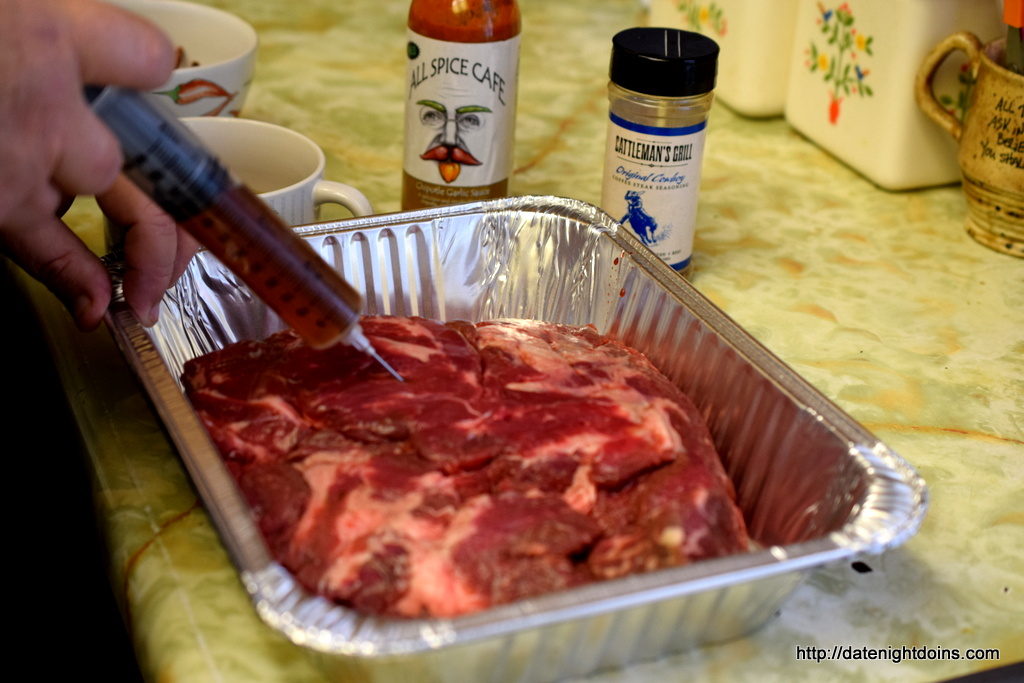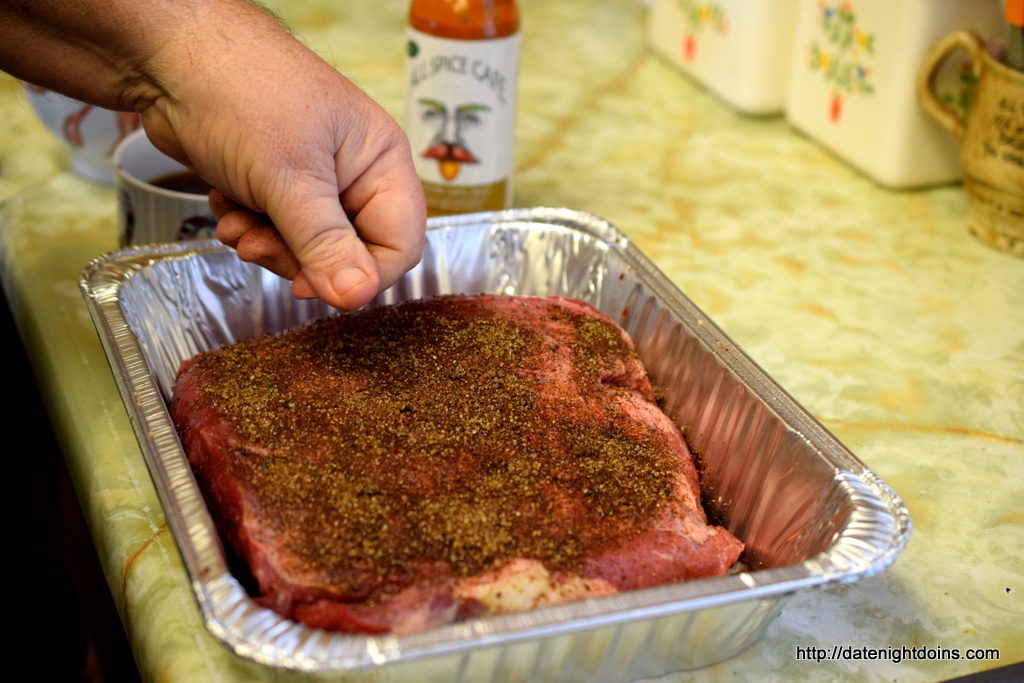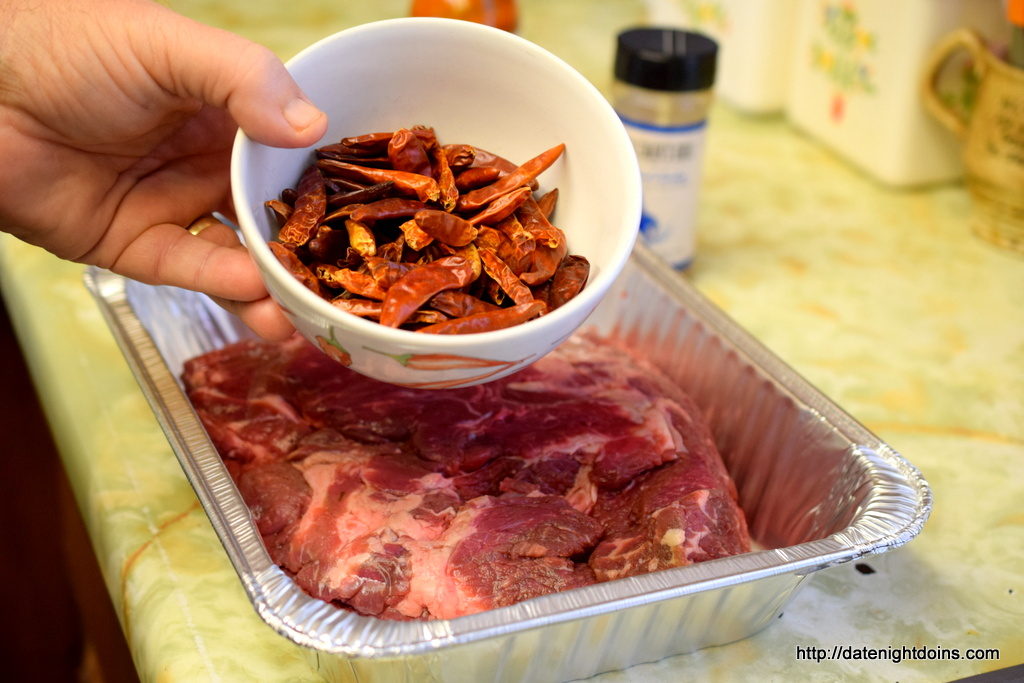 Diablo Sliders
A Wood Pellet Grill Recipe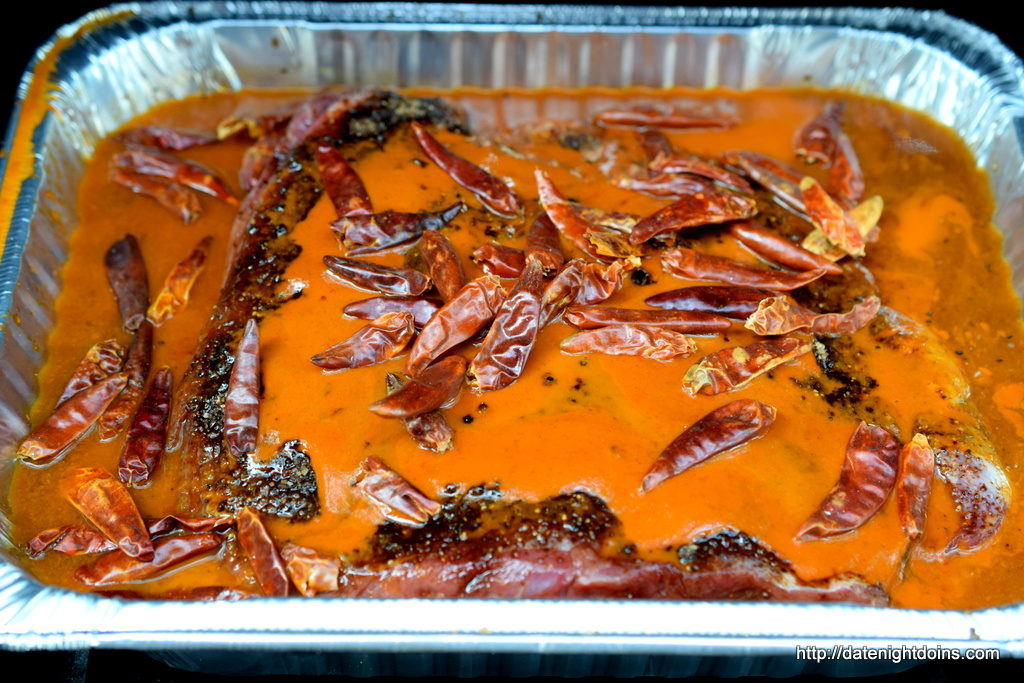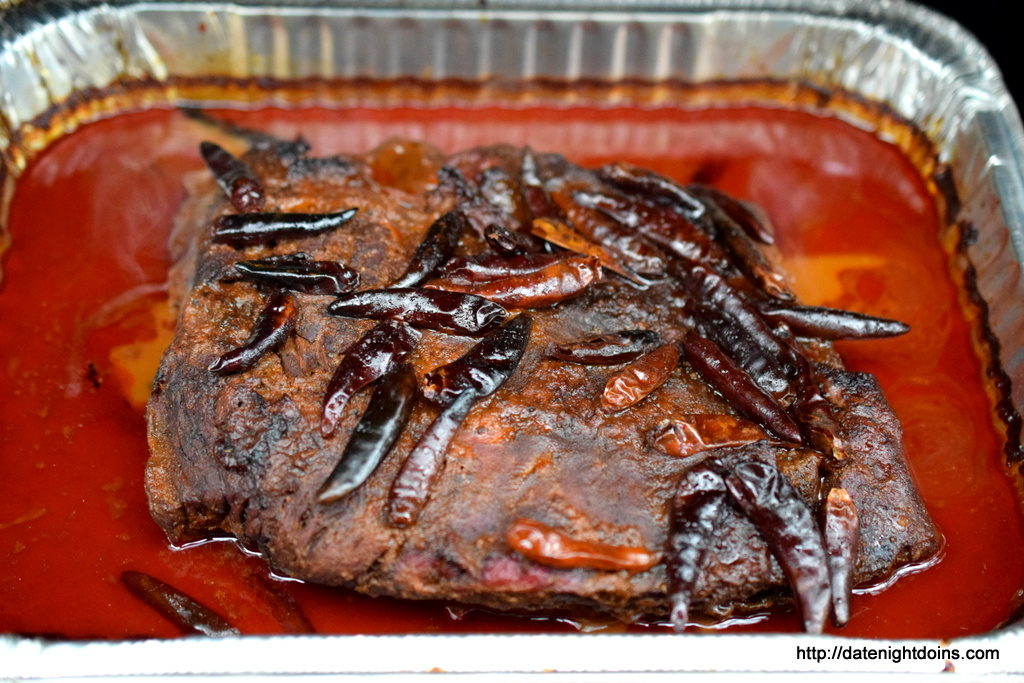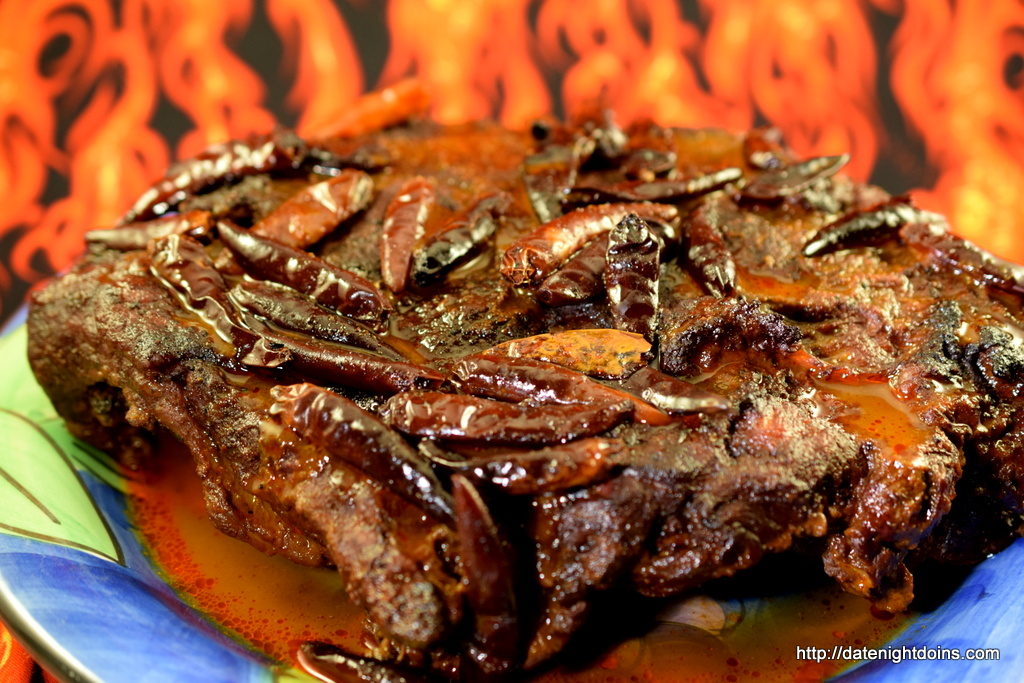 Diablo Sliders
A Wood Pellet Grill Recipe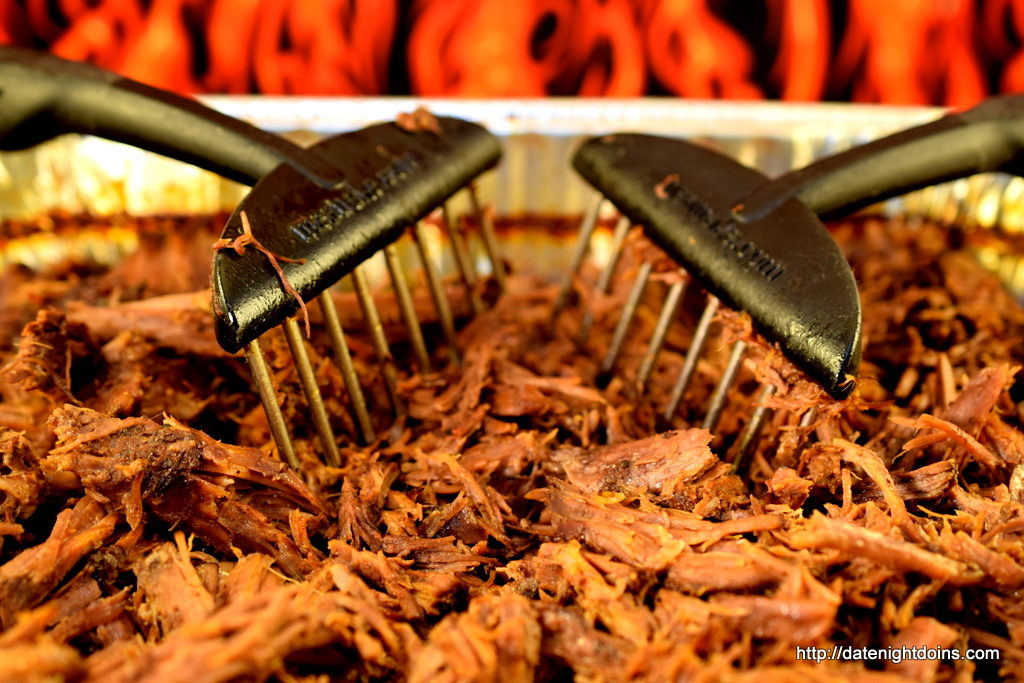 Cooking In the Oven:
We have been getting requests for recipe conversions for the  Oven. I tell folks all the time that cooking on a Wood Pellet Grill/Smoker is just as easy as cooking in your oven. Just about anyone can do it and do it well. Think about it. You set your control knob to the temp you want, put your meat in and leave it for a set time. It is the same thing, time and temperature is what it is all about. The Louisiana Grill is just like your oven except it uses wood pellets and has wheels.
Do 4 to 5 hours here at 300 (149c).
Diablo Sliders
A Wood Pellet Grill Recipe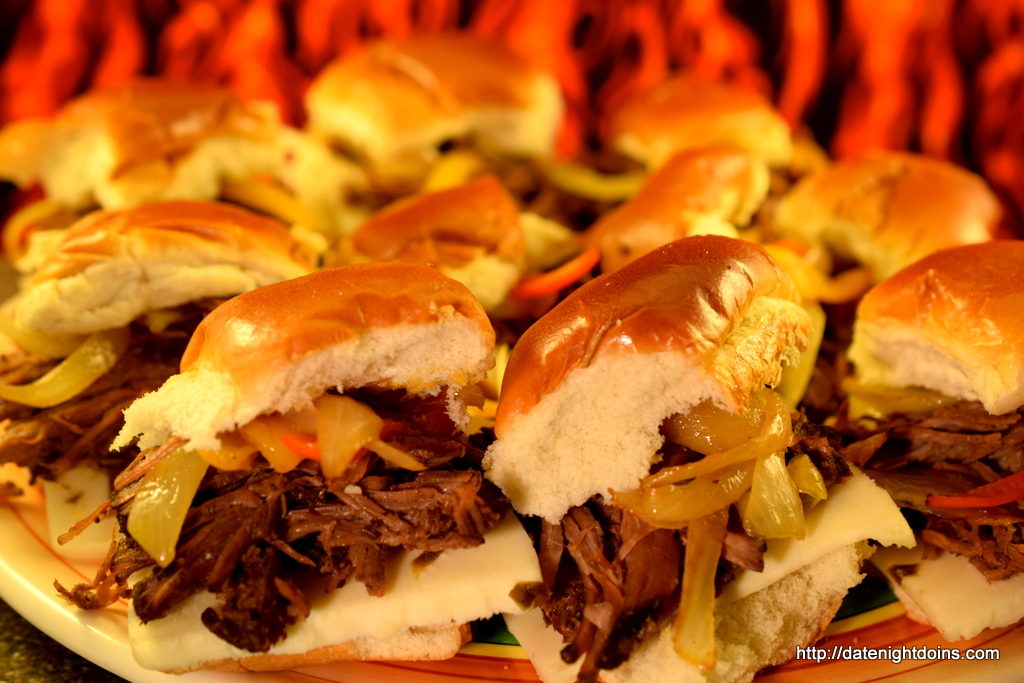 About our Recipes
We do our recipes on our patio where we have a lineup of grills, including Green Mountain, Sawtooth, Louisiana, Memphis, Royall, Traeger pellet grills, Char-Griller, Saber, Charmglow, Char-Broil, The Big Easy, Pacific Living Pizza Oven, Lodge Sportsman's, Brinkman and Weber. I call it our "Wall of Grill". Our grilling styles are healthy and low fat and will fit pelletheads, gas, natural wood and even charcoal purists. Almost any of our recipes can be done on any kind of good BBQ.
The important thing to keep in mind is TIME & TEMPERATURE. You can even do some of them in the oven or crock pot, but, then you lose all the flavors you get from cooking outdoors. But sometimes it does rain.
Remember that a recipe is simply an outline; it is not written in stone. Don't be afraid to make changes to suit your taste. Take it and run with it….
Live your Passion and Do What You Love
Ken & Patti
http://datenightdoins.com
Facebook 
Twitter
Youtube Channel
Pintrest
Our Thanks To:
Our new "Date Night Doins Seasoning"
http://datenightdoins.com/date-night-rub/
Country Bob's All Purpose Sauce
www.countrybobs.com
Maverick Industries, Inc.
1-800-526-0954
help@maverickhousewares.com
http://www.maverickhousewares.com/ 
Sawtooth Wood Pellet Grill
www.sawtoothpelletgrills.com/
Pacific Pellet Gourmet BBQ Pellet
http://www.pacificpelletbbq.com/
A-MAZE-N-PRODUCTS
http://www.amazenproducts.com/
Butcher BBQ
http://www.butcherbbq.com/
The Smoking Wedgie
Our Store: http://datenightdoins.com/store/Smokin-Wedgie-and-Sample-Packs-
Duck Fat
Our Store: http://datenightdoins.com/store/Gourmet-Duck-Fat-Spray-Can-7-Ounce-Free-Shipping-
Our Cutlery Provided By:

Save
Save
Save