A Well Loaded Bull Rack
We got the Bull Rack System from Brett at Earthworks Supply for our Green Mountain Grill and have put it to good use many times. The Bull Rack System is designed to fit perfectly into the Green Mountain Grill giving you the ability to get to most out of your grill by maximizing your cooking area. You can cook more for less both saving time and pellets. A big plus for Ken is Patti being able to stack them in the dishwasher racks for easy clean up.
I got the BR6 that gives me 6 shelves and a few drip pans. The shelves are adjustable so you can fit anything on them just by moving them up or down. I have done mountains of jerky, hot wings, sausage and hot links. We are going to load them up with cookies soon. Yes, I said cookies, with the Bull Racks you can bake, cook, or smoke anything you like.
Check out our optional drip trays.  They are great for catching drippings for making gravy and keeping your grill clean. They can be used as a hydration trays, or use as cookie tray for your grill. I always have two on hand to use with the Bull Rack System.
The Bull Racks will fit the Green Mountain, Louisiana and Traeger grills and many others with the same size cooking area. You'll have to call for a list as it is always growing. 503 678 7744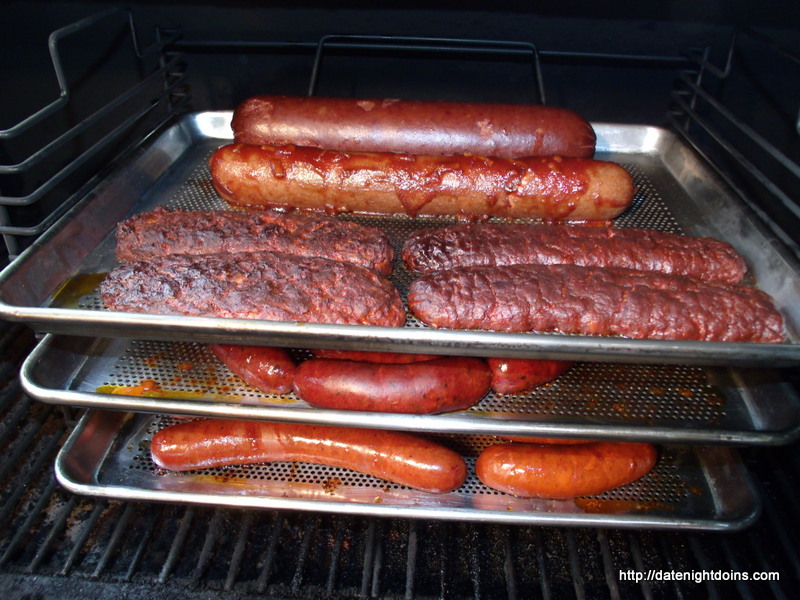 Sausage, Hot Links and Baloney

Hamburger Jerky Hot and Spicy

Jerky from London Broil is So Good

Wings and Hot Links

Bacon Candy
As you can see we have been enjoying our Bull Racks! They range in price from $99.99 to $149.99.

The Bull Rack System
Earthworks Supply
503 678 7744
http://www.earthworkssupply.com/
Live your Passion,
Ken & Patti