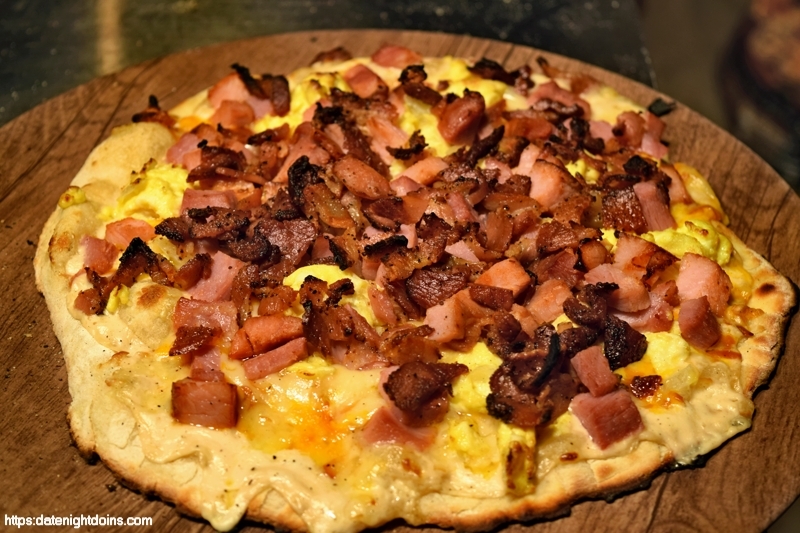 Breakfast Pizza with creamy smoked Swiss and Cheddar cheese topped with smoky ham and a ton of bacon with a Roasted Garlic Parmesan sauce. This is what I call a "sweep the kitchen" pizza as we used everything, we could find in the kitchen that sounded good. And it was good…
We smoked a few pounds of cheese this week and a ham. Thinking that sounds like the making of a good pizza we fired up our Uuni Pizza oven.  We love the rich creamy flavor that Ragu Roasted Garlic Parmesan sauce adds to a pizza for another layer of flavor. Next, we piled it with shredded smoked Swiss Cheese like someone else was paying for it! All onto a thick pizza crust!
Patti and I have set one night a week just for us. It's our date night. Tonight we are cooking on our Ooni (Uuni) 3 Wood Fired Oven but sometimes we cook inside. We always eat outside on our patio where it is very comfortable with a rainforest theme.  Wood Pellet Patio Heater, little lights, candles, lanterns and surround sound. We enjoy a little wine, or strawberry margaritas using frozen strawberries for ice, good food, music and sometimes a dance or two…
Breakfast Pizza
A Uuni Wood Fired Pizza Recipe
Prep Time: After dough prep 3 minutes
Cook Time: About 2 Minutes
Grill: Ooni (Uuni) 3 Wood Fired Oven
Pellets: Green Mountain's Gold Blend BBQ Pellet
Ingredients: Smoked Swiss and Ham Pizza 
Pizza Dough, your favorite
Smoked ham, cubed
Bacon, cooked crisp (we use ends & pieces)
Smoked Cheddar cheese, grated
Grated smoked Swiss cheese, piled on like someone else is paying for it
Ragu Roasted Garlic Parmesan sauce, to taste (or your favorite pasta sauce)
flour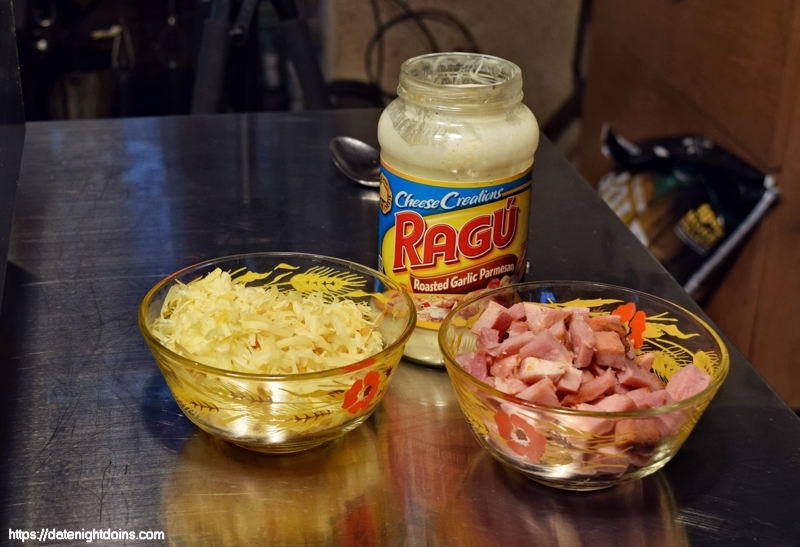 Cooking Directions: Smoked Swiss and Ham Pizza
Prepare your pizza dough, make your own or use a premade, whatever you like.
Light your Uuni and get the "Stone" temperature up to at least 420* (215c). Tonight's stone temp was a little over 600*.
I have found that the easiest way to build your pizza is to build it right on the pizza peel. As you build your pizza be careful not to overlap or spill off the dough onto the peel: instant glue!!! This way you don't have to put it onto the peel when you're done.
Flour the pizza peel and stretch your dough out on it.
Add sauce and toppings to taste.
Check that your pizza will slide on your peel. I like to use a "Dough Scraper" for this. Just work it under and around your pizza to be sure it is not sticking to the peel.
When your pizza stone is "Hot" slide your pizza onto it. A wide bladed spatula helps sliding it off the pizza peel and onto your "Hot" stone. 
Breakfast Pizza
A Uuni Wood Fired Pizza Recipe
Flour the Pizza Peel and Stretch your Dough Out Doing a Thick Crust Tonight
I have found that it cooks best if I rotate my pizza every 15 seconds a quarter turn. This keeps it from burning. I am liking a wide bladed spatula for moving my pizza around, makes it really easy.
Most of our pizzas are done in about 45 seconds depending on how thick you are making your crust. So, I can easily say these cook fast! But I did a thicker crust this time. So, it was almost 2 minutes, still rotating it every 15 seconds.
I use a Maverick LT-04GG Laser Thermometer for checking my stone temps. $29.99 @ Grill Grates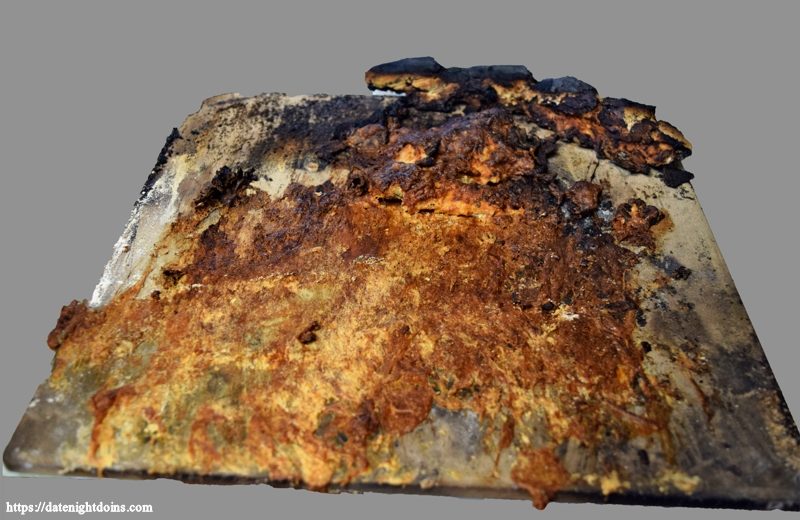 Easy Pizza Garlic Onion Dough

Ingredients:  
4 cups flour
1 ¾ cups water
Dry Yeast (I use a 2/3 oz. package of fresh yeast)
1 Tbsp olive oil
2 tsp salt
1 Tbsp crushed dried onion per cup of flour (4Tbsp)
1 Tbsp ground garlic per cup of flour (4Tbsp)

Note: For a simple pizza dough leave out the onion and garlic and subtract a ½ cup of water from this recipe.
Directions for Pizza Dough: 
Heat 1/2 of the water to 100* add 1 tsp. sugar and yeast. (30 seconds in the microwave)
Stir and set aside to activate.
Place flour into a bowl with the garlic, onion and salt.
Add water and olive oil and begin mixing.
Once your dough ball has formed knead your dough ball about 10 minutes. Then, cover bowl and let rise in a warm place. (1 to 2 Hours)
Once dough has proved divide on a floured surface divide it into 2 to 4 balls of dough.
Let them rise again for another 20 minutes before stretching.
Breakfast Pizza
A Uuni Wood Fired Pizza Recipe
TIP # 1: Check the temperature of the pizza stone, you are looking for a temp around 420* (215c). You need the stone "Hot" enough to sear the dough on contact or your pizza will stick to it like glue.
TIP # 2: A wide bladed spatula helps to turn and slide your pizza on and off the pizza peel onto your "Hot" stone.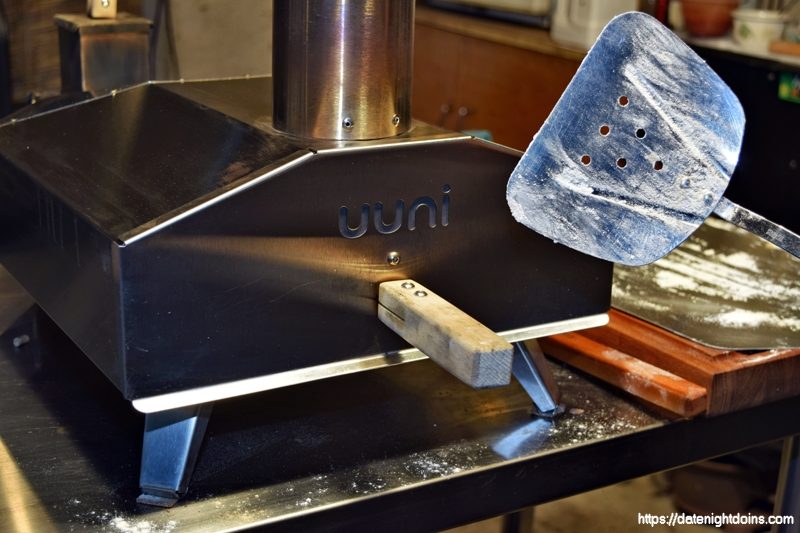 Tip # 3: A "Pig Tail", pizza spinner or a pizza hook helps with sliding your pizza back onto your pizza peel so you can turn it.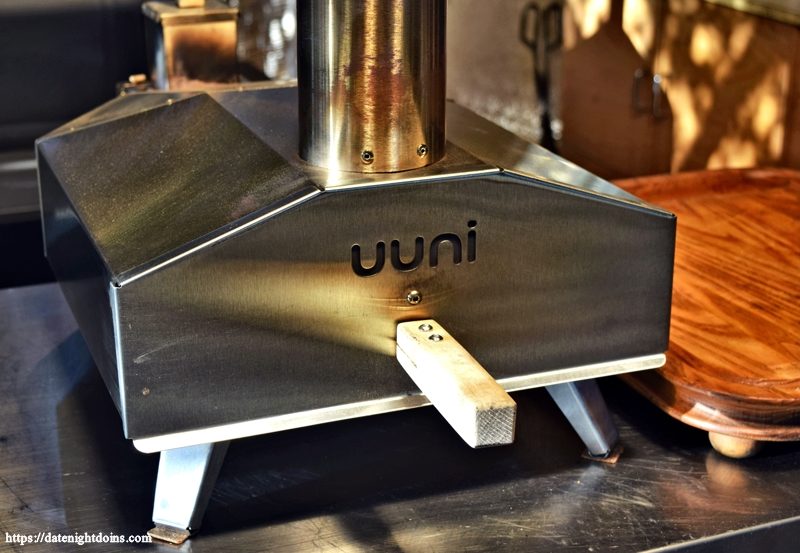 Note: If you are interested in a Ooni (Uuni) 3 Wood Fired Oven See Our Store!!!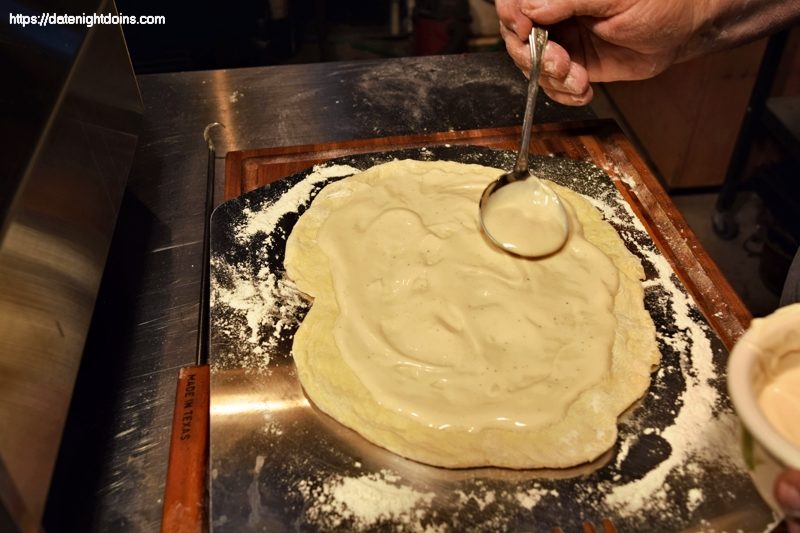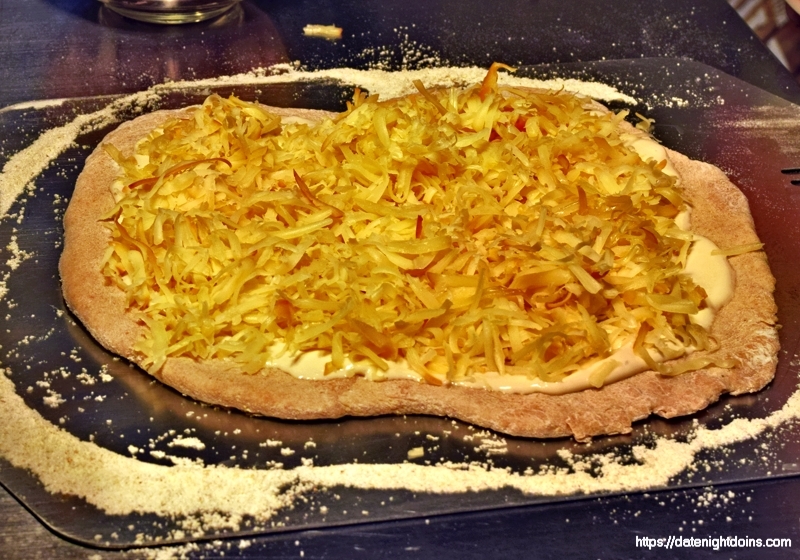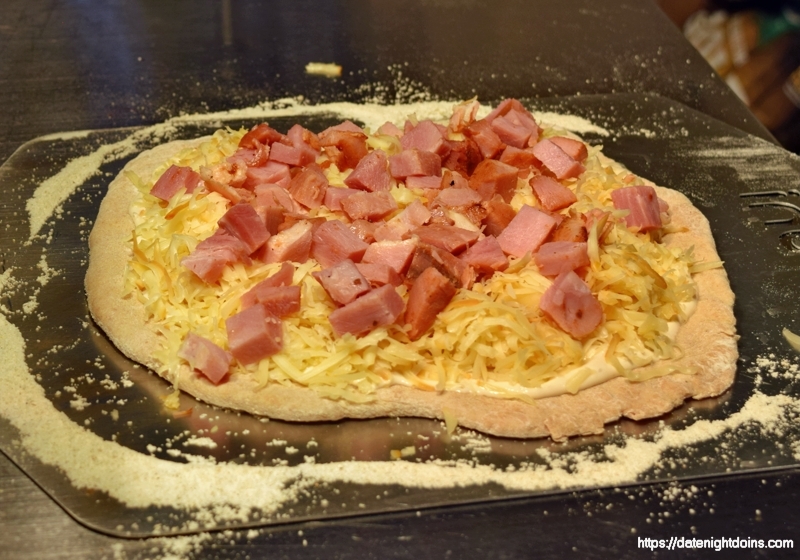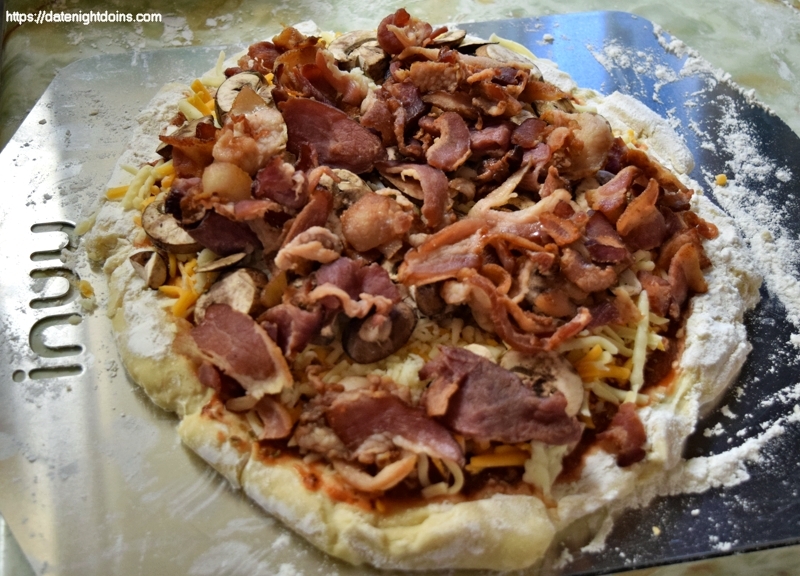 Breakfast Pizza
A Uuni Wood Fired Pizza Recipe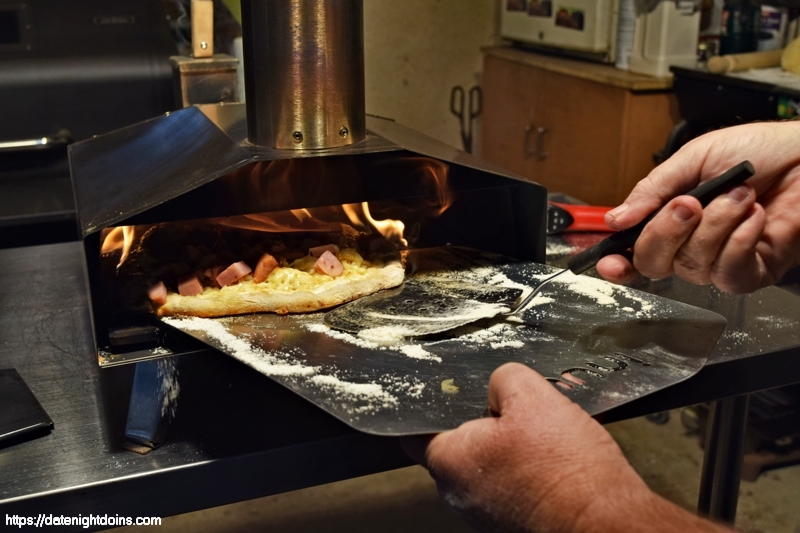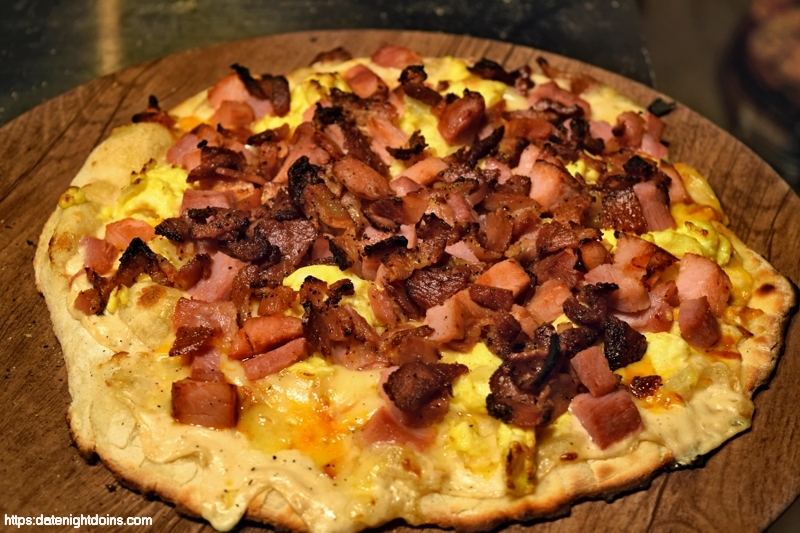 About our Recipes
We do our recipes on our patio where we have a lineup of grills, including Green Mountain, Uuni Wood Fired Pizza Oven, Sawtooth, Louisiana, Royall, Memphis, Traeger pellet grills, Char Griller side box smoker, Saber, Charmglow, Char-Broil, The Big Easy, Lodge Sportsman's, Brinkman and Weber. I call it our "Wall of Grill". Our grilling styles are healthy and low fat and will fit pelletheads, gas, natural wood and even charcoal purists. Almost any of our recipes can be done on any kind of good BBQ.
The important thing to keep in mind is TIME & TEMPERATURE. You can do our recipes on any grill, even some of them in the oven or crock pot, but, then you lose all the flavors you get from cooking outdoors. But sometimes it does rain.
Remember that a recipe is simply an outline; it is not written in stone. Don't be afraid to make changes to suit your taste. Take it and run with it….
Live your Passion and Do What You Love,
Ken & Patti
---
If you enjoy our recipes you can help support us by Subscribing to us on YouTube.
And Checking Out Our Store…
"Date Night Butt Rub"
"Date Night Heat", Add a Little Heat To Your Meat"
"Date Night Gourmet Steak Seasoning"
Check Out Our Cookbooks

Our Thanks To:
Smoke Daddy Pellet Pro https://smokedaddyinc.com
Our Cutlery Provided By: