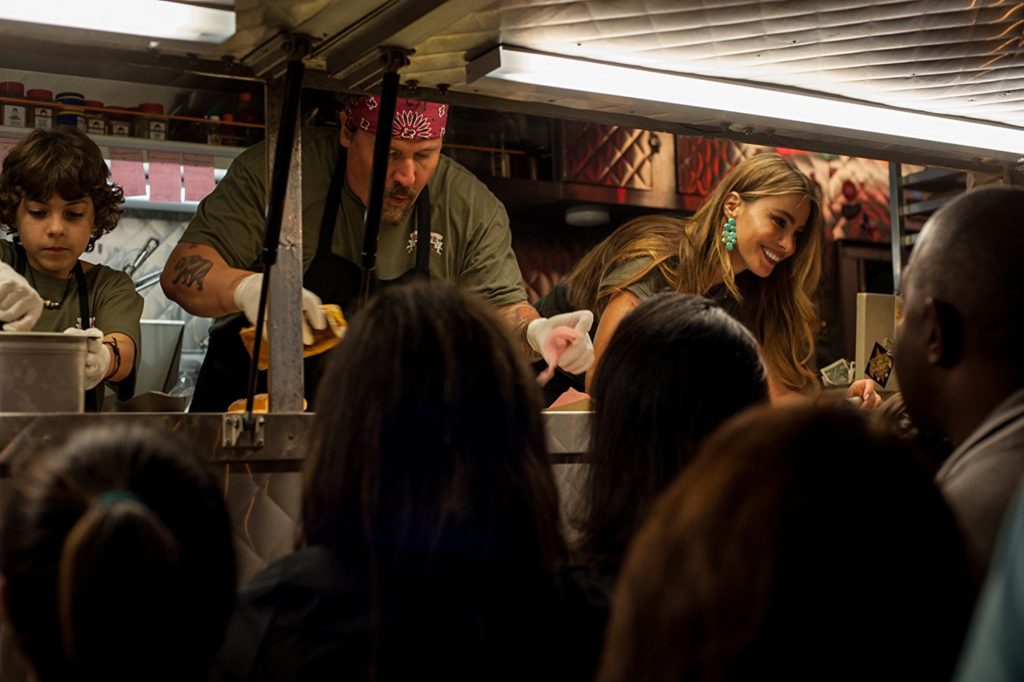 5 Hearty Movies For A Date Night BBQ
5 Hearty Movies For A Date Night BBQ. Nothing quite beats a BBQ date night. You get to come up with a recipe to try together, prepare food (often over the course of several hours) together, and then sit down to enjoy something truly delicious. One way to make this kind of date night even better, however, is to find the perfect movie to go along with it.
There's an undeniable heartiness to BBQ meals, no matter what kind of meat or preparation you opt for. And while it's a little bit odd to characterize any film as "hearty," there are some that just feel like good fits for big, warm, meat-centric meals. These are a few suggestions for hearty movies to accompany your next BBQ date night.
The Lord Of The Rings
The Lord Of The Rings is actually back in the news these days, for a couple of reasons. For one thing, a fresh video game, Middle Earth: Shadow Of War just came out to rave reviews. Even bigger news, however, was the fact that Amazon has announced it's turning the stories into a TV show – though it's a little unclear what exactly that means at this point. Whatever the case, the film trilogy that came out in the early-2000s, directed by Peter Jackson, still represents one of the greatest cinematic achievements this century. It also happens to have a lot of hearty eating scenes in it. We hear the character of Gimli talking about "salted pork" almost lustfully, we see the hobbits constantly worrying over their stomachs, and there are a few feast-like scenes typical of the fantasy genre. It's pretty great to watch these movies with a filling meal in front of you.
Love Actually
There really isn't much dealing with food in Love Actually – but it is a perfect holiday film, and has to put you in a mood for a Thanksgiving or Christmas feast with family and friends. Sometimes it's as simple as this: a friendly, comfortable movie with a holiday atmosphere makes you want to enjoy some simple pleasures, and that includes great BBQ! (Plus, it's a great date movie.)
Jurassic Park
Jurassic Park has been brought back to life spectacularly in recent years. Two games have come out: the first, a mobile app, the second an online slot reel. The mobile game is called Jurassic Park Builder, and allows you to build your own park. The slot game, claiming to be as awesome as the Oscar-winner itself, is more of a tribute, with some fun film-related features built in. And then of course there's Jurassic World, which effectively rebooted the franchise for a new generation. I won't lie – the improvement in special effects make Jurassic World pretty appealing. But there's just something about the original. As for heartiness, perhaps it's the idea of watching a movie about the most fearsome predators ever to stalk the Earth. Whatever it may be, digging into a rich, filling meal with this one-of-a-kind science fiction masterpiece sounds immensely satisfying.
Wedding Crashers
BBQ makes for good comfort food, but it's also fun. So, of course, is the wild comedy Wedding Crashers, which also happens to work up your appetite a little bit. From an opening montage in which the lead characters are stuffing wedding cakes into their mouths, to scenes of fine dining around family tables, to talk of finger food and a scene in which Vince Vaughn hilariously overloads a breakfast plate, there's a lot of food in this movie. Overeating a little bit (it's fine on occasion) while chuckling to this film with your significant other is a very appealing prospect.
Chef
Particularly if you're really interested in gourmet BBQ, and you put some heart and soul into your preparations, Chef may be the perfect movie to watch. Buzzfeed actually ranked it first among 21 movies all food enthusiasts must see, and with good reason. Actor/director Jon Favreau stars as a talented chef on a journey of personal discovery (and attempting to bond with his son), and some of the food he makes along the way literally makes your mouth water. Most of the focus is on fine dining and Cuban sandwiches, but there's actually a scene that makes you specifically yearn for the best barbecue of your life also.