Carolina BBQ Sauce Seasoning Packet (free shipping)
carolinasaucepacket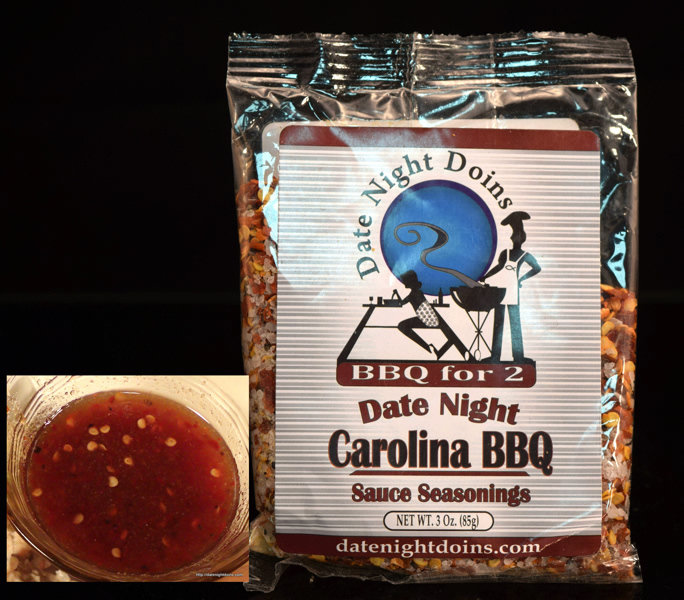 The Date Night Doins North Carolina Style Vinegar BBQ Sauce, is the most requested recipe every week!
Now, you can buy a seasoning packet, so you can easily make almost a quart of your own sauce. Just add a few common wet ingredients and follow the directions on the packet to great sauce.
This may be one of the Best Carolina style sauces ever. This is a very bold sauce and is magic on Pulled Pork! Splash it on almost any pork and chicken dish. It's also great as a mop sauce when grilling pork or chicken or on anything you want a vinegar based sauce instead of the usual tomato based sauce.
This is the best Carolina style sauce I have ever had. You can put it in a mason jar in the fridge and it is still good a month later.
Save
Save
Save
Save
Save
Save